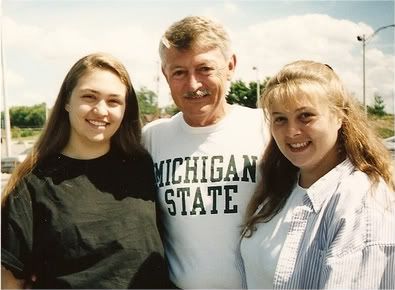 Hillary, Galen (Dad) & Kristin 1996ish

My sister Hillary and I were eating at a Chinese place one day. I was telling her about some things I wanted to do in the upcoming months, going into great detail about my plans, as I recall. I remember her saying something to me like - "that sounds good" and she handed me my fortune cookie.
I opened it up and this is what it said.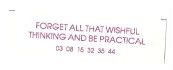 In case you can't read it, it says "Forget all that wishful thinking and be practical."
I kid you not.
I burst out laughing, showed it to her and she laughed pretty hard, too.
Have a fabulous day with a belly laugh or two tossed in for good measure.
Kristin