Leigh, from
Tales from Bloggeritaville
, has been whooping it up for the past 5 days with some girlfriends at the beach (and I can't wait to see what tales she brings back for all of us.)
Since Thursday is HER day, here in
Thrifty Thursday
land, she decided to come home and host the carnival this week. Whew! I was beginning to really miss her.
Thrifty Thursday is all about thrifty find, a cool find, or something that was a bargain that you fell for, in a big way. This week I found this to be the best thrifty find and even though it's food - I had to talk about it.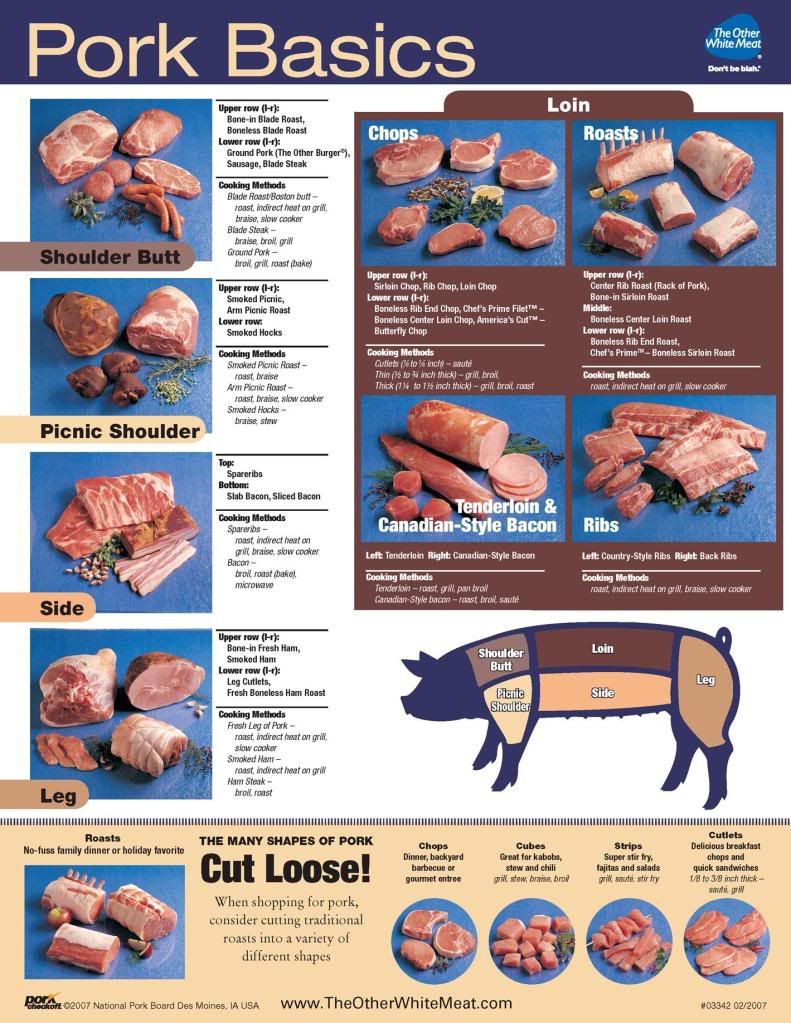 I know we are all concerned about this H1N1 virus, also called Swine Flu. Because of it's name, which is only true of it's origins, but not of it's current state, Swine Flu has given a bad name to pork products. It's not bad enough that we are in an economic slowdown, that we have a flu that's running around causing trouble, but for people to automatically assume that our food supply is also tainted is just wrong.
No one has ever said that pork products were being recalled - no one. My father heard someone talk about how they were going to have to throw away all of the pork chops in their freezer. He was just beside himself because he'd bought about $50 worth and now he was just heart broken. My dad chimed in and told him that it was a flu, not a food issue. The guy didn't believe my dad until he said that if he brought them to his house, he'd grill them up that night!
What's so thrifty about this?
Pork is probably on sale at your local grocery store.
I mean really on sale.
I bought a pork roast and a large pork tenderloin (to slice up and freeze for future delicious meals.) I saved probably $10 on that purchase, maybe even a bit more. Pork chops were on sale, pork roast, pork everything was on sale.
Pork products do not carry swine flu.
Please support your local farmers and continue to buy the food that your family enjoys.
Tonight we enjoyed a Pork Butt Roast. I had never made one before so I went to the only source I know for recipes - Google.com. I type in what I have and it gives me a million links! The first recipe I came across had all the ingredients I had in the house, so I chose that one! It's called
Fall-Apart Tender Slow Roast Pork.
It was really really good. Oh goodness, it was so good.
Leigh, I know you aren't a meat eater, but this was just too thrifty to not post about it today. Next week I'll do a non meat thrifty post :) The next post down, I talk about a broccoli salad that is really good!
Have a fantastic day!
Kristin
*You can click on the poster image to make it larger. It's from
The Other White Meat
website.