It's another
Works For Me Wednesday
. This is a blog carnival where hundreds of folks gather to share their tips for better living.
It can be tips about kids, meals, laundry, or the best place to stay when you go to Memphis. You just never know what fantastic tips you will find. So when you finish reading my fabulous tip, please go visit all the other folks at the new host for WFMW -
We Are THAT Family.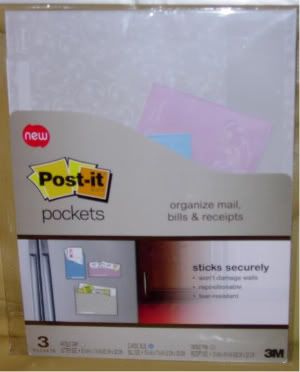 These pocket Post-its are great. There are three sizes in this package. I got three sets the other day at OfficeDepot @ 3 for $20. They aren't cheap. However, they have the removable sticky back adhesive just like command strips on those removable hangers. (I'm going to take a few of the pockets over to my rental condos for their fridges)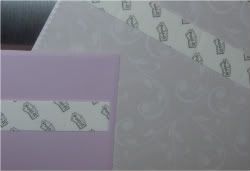 There are two sticky backed strips on the back of each envelope and the envelopes themselves are a flexible thin plastic.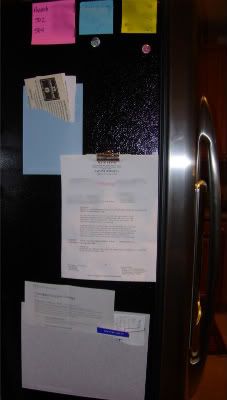 The side of our fridge is where we keep all of my husband's schedules for his doctors appointments and other assorted medical stuff. If I filed it anywhere it would get lost, guaranteed. So it needs to be in plain sight and reached easily. These Post-It Pockets are really great!
This is my calendar that I made. I cannot for the life of me get the day straight - so I made a Post-It that says TODAY on it... and point it at the correct day. I now routinely go into the kitchen and move the post-it each morning. I always know what day it is. Why am I telling you this??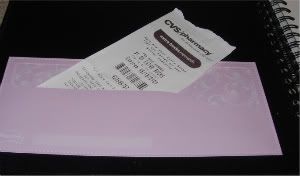 Because I saw that as I was flipping to the front of my homemade calendar where I have placed the post-it pocket that holds the receipts or coupons that I want to keep track of. I thought I'd add in the "today" post-it as a bonus.
Pocket Post-Its work for me!
Have a fabulous day!
Kristin