I've been saving up little snippets of pictures, stuff I've found and stuff I thought was pretty. The list was getting kind of long so I thought I'd post them all now in one linkfest! Enjoy!!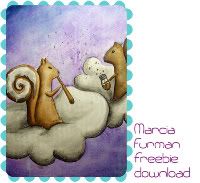 IndieFixx
once again has several
Feed Your Soul
free art downloads. The new group for the month of June is just in. Look at those fabulous squirrels. I think the tail looks like a cinnamon roll, either that or I'm hungry. First french fry boxes, now cinnamon roll tails.
Go on over to the
download area
and take a look. There are almost 40 pieces of art. I've been enjoying printing them off and decorating my desk, putting them in cards, sending them to friends and leaving them in grocery carts.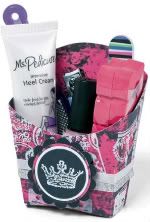 Folding Trees
informed me (and only me) today of an adorable box pattern - Look at how cute it is. I haven't been to a fast food place in so long that I didn't notice immediately that it was a french fry carton. It's from
Creating Keepsakes
.
These are just precious embroidered stuffed animals from
Apple and Eve
's Etsy Shop. I found the link at
Made by Girl
.
Do you like to decorate packages? Do you like to make the things you mail out just a bit more interesting? I've been looking at this
FAB masking tape
for a long time, but it was never offered in the United States -- until now. I think this would make a great gift for someone (or many someones!)
I found these on Etsy - at the
Nothing Elegant Shop
. Remember that journal I talked about yesterday? As I was playing with it yesterday I kept thinking about this masking tape and how I'd love to use it on several of the pages, or on the cover.
Got Color? See this house that's for sale as seen on
Hooked on Houses
.
from d.Sharp Journal
I love this photo. The last time I was on one of these was with my friend Bob as I recall. or maybe I just remember having such a good time that I just assume that she was with me. :)
Have you ever wondered what some movie houses look like? Remember the memorable scene in Ferris Bueller's Day Off where the car goes out through the back of the garage?
More Ways to Waste Time
posted this little ditty about-
Cameron's house being for sale
and while I was over at her site, I also totally fell in love with these three legged pots from
Pigeon Toe Ceramics.
Watercolor initials from
plumbpudding
. What a fabulous piece of art. Leigh, what an easy way to get some "B's" into your decorating. (She says that she has a hard time finding her initial on things.)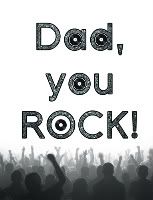 Father's Day is coming up & Kind Over Matter has a free printable card for you. It's called
Dad You Rock!
Have a Fabulous beginning of the week!
Kristin