Here are the first few photos from my new camera. I started taking photos around the house. One of the things I've been wanting to be able to do is to get close up pictures of things. So that's what I did. YOu can click on any of the photos to see a larger version.
This a close up some magnets that I make. I've probably made a thousand of them since I first started making them in 2001.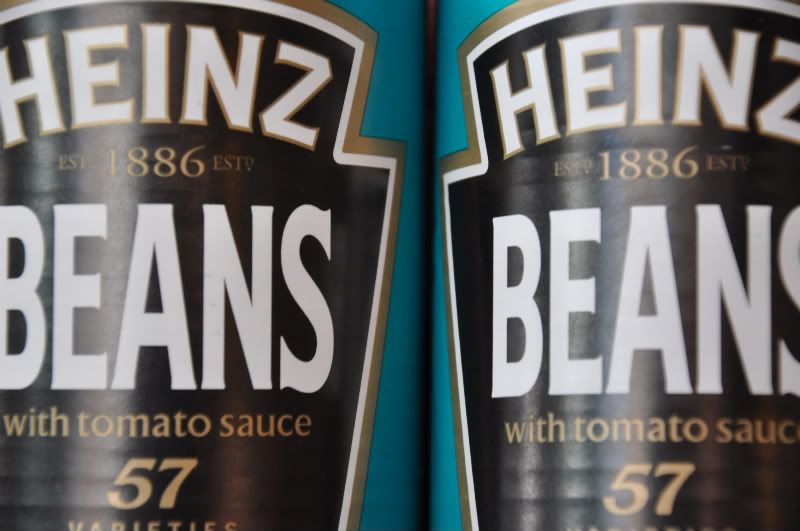 I bought these two cans of beans for my mother. I've been wanting to take them to her, sort of as a joke, but it's a really long joke as I've had these for about a year now!
These containers sit on my bathroom counter. I only use one of them, but keep two on the counter. Not sure why exactly!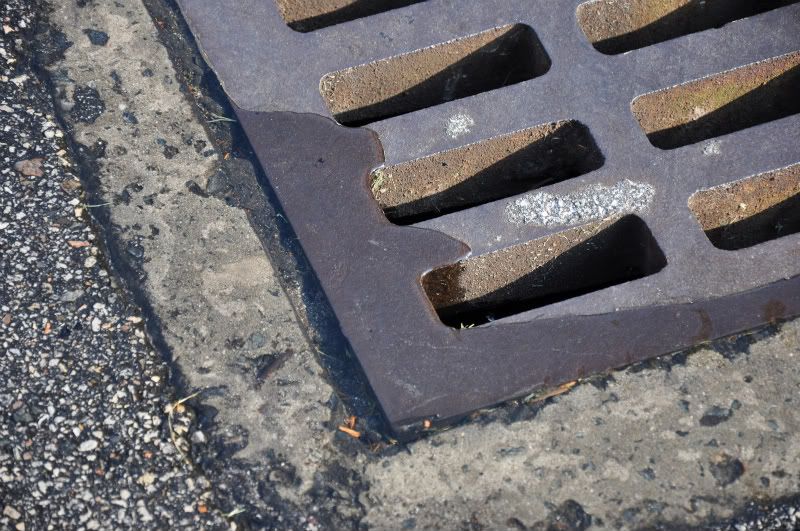 This is a storm grate outside my condo building. This was the third photo I took with the new camera.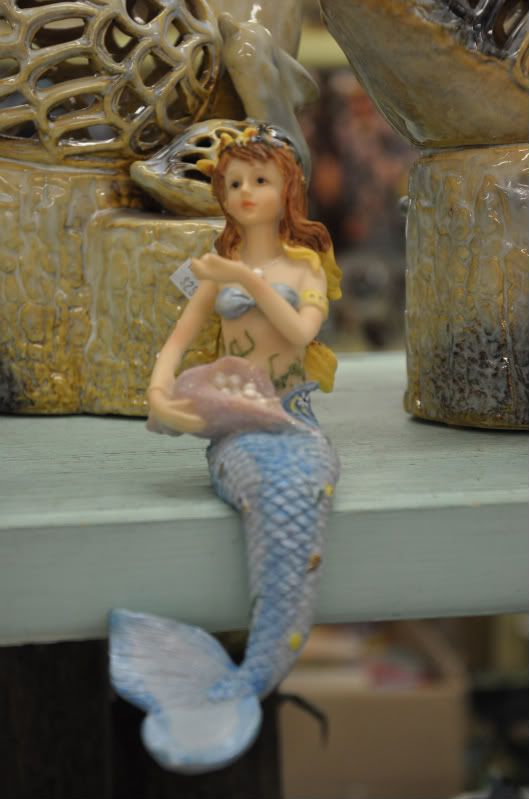 I asked my husband to take me out for a drive today so that I could shoot some pictures. He knows Jacksonville inside and out, so if we ever do any exploring I'd prefer if he drove. Well, he didn't go to Jacksonville at all, he instead drove us down to St. Augustine. One of the first stops we made was at a Tom's shell shop or something like that. I saw this lovely mermaid sitting on the shelf and she didn't mind having her picture taken.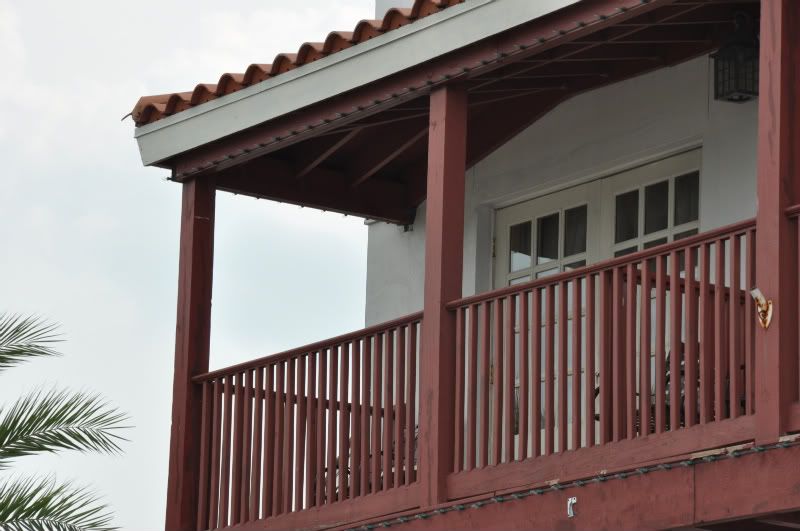 While sitting in the left hand turn lane I snapped this photo of a porch. There just seemed to be a lot of layers and it was screaming for me to notice it!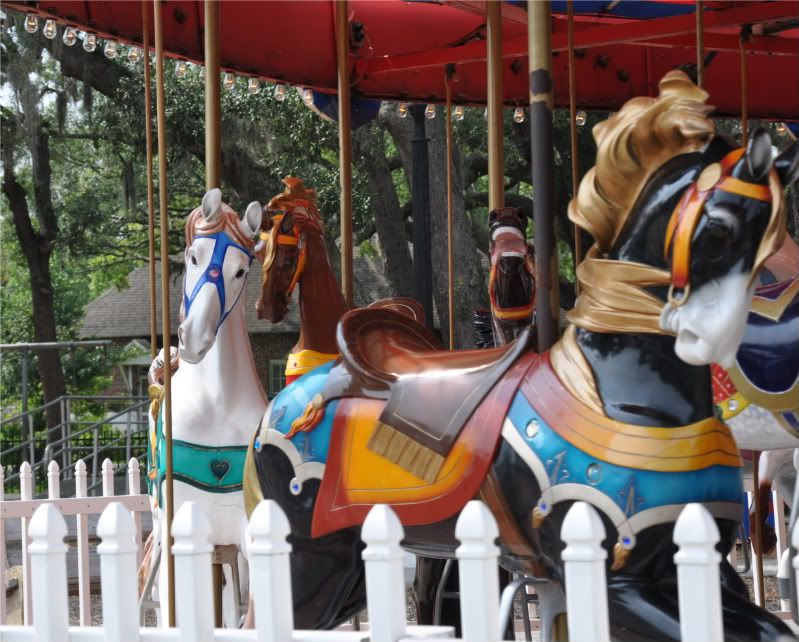 This is an antique carousal. I've never stopped to look at it before, but today, armed with a camera, we stopped. It costs one dollar to ride, however, it was free to watch :)
Tom and I always look at houses and an Open House is something we can hardly pass up. This particular house was situated on the Intercoastal Waterway. I shot several photos before I realized that there was a crane in the marsh.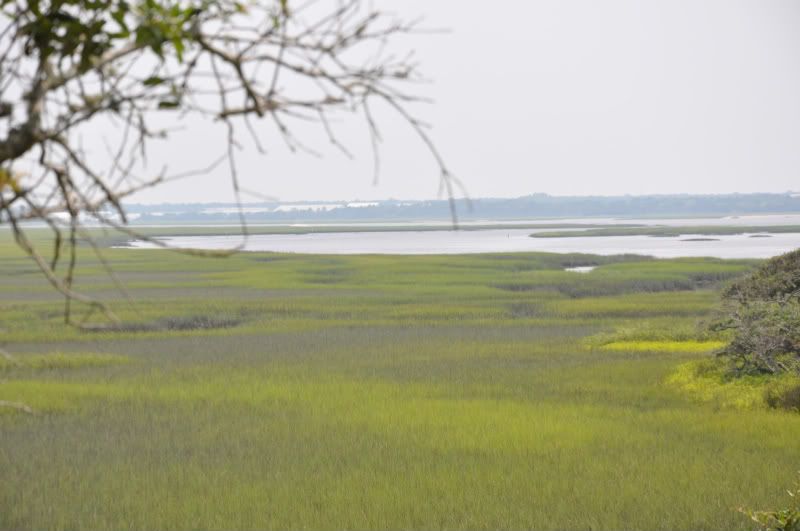 This was the view from a different house. Same waterway, though.
Tom and I went into an antique shop in St. Augustine (where the prices were outrageous) but we did stumble upon these hens. They were so funny.
There ya go... a small selection of photos from my new camera. I'm already in love and all I've figured out how to do is zoom in and out and adjust the focus!
Have a fabulous day!
Kristin