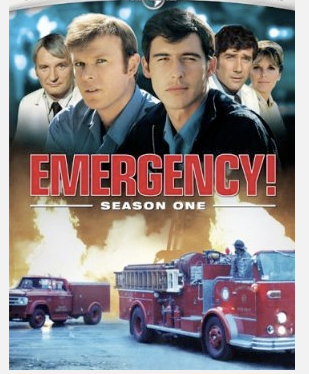 This TV show,
Emergency
, was one of my very favorites as a kid. It was a show about the lives of the firemen of Firehouse 51. It was on TV from 1972 - 1979. It was a pretty remarkable show for its time because it showed the two main characters, Roy DeSoto and John Gage as firemen paramedics. These days we are used to ambulance drivers and firemen to be able to tend to you if you have been hurt. Back in the 70's that wasn't the case. EMTs were few and far between. The TV show Emergency is said to have paved the way for EMT across the country and to help the average citizen get used to the idea that they could be cared for by someone other than their doctor.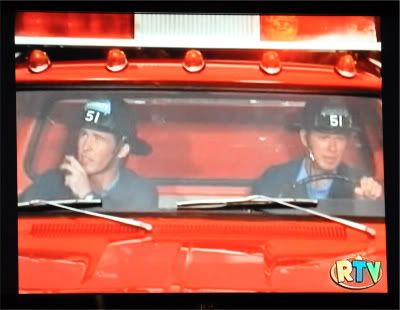 Emergency. I used to call it something close but not quite. Let me see if I can explain. The first part was Emer, said like the name Emmett but with an r on the end. The middle was GEN, like the word gentleman. Then see. Put it all together and you get "emerGENcy." I had the emphasis on the wrong syllable.
The past few months I've been able to watch Emergency on regular TV - it's being shown on the Retro network. We're getting shows like Emergency, Kojak, Magnum PI, and the A-Team. I get a kick out of seeing these shows every so often.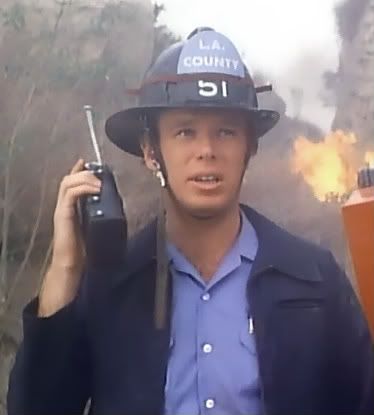 This is
Kevin Tighe.
He plays Roy DeSota in the TV series. I remember seeing him again in the movie RoadHouse, as the owner of the bar, but I hear he was also a character named Anthony Cooper in the TV show LOST. So all you LOST fans, do you remember him? He's also been in a whole host of movies and still maintains his friendship with his partner in the show.
This is
Randolph Mantooth,
who was Fireman John Gage of Squad 51. He was in a lot of TV shows, after his 5 years on Emergency, but I noticed that he was on 11 episodes of One Life To Live from 1997 - 2007. How funny, I never thought of him as a soap guy!
According to IMDB (Internet Movie Database) - Randolph Mantooth
(2000) Participating in Project 51, a non-profit organization organized to not only celebrate the impact Emergency! had on rescue and emergency services, but to honor members of the EMS profession as well. As one of seven committee members guiding this organization, Randy has just finished a cross-country tour, travelling with the refurbished Squad from the television show to such cities as: Orlando, Chicago, Las Vegas, Long Island, Baltimore and the final stop, Washington, D.C. On May 16, nearly 30 years after Emergency! debuted, the Smithsonian Institute accepted Emergency! memorabilia into its Natural History Museum.
One of my friends reminded me of this true gem of a TV show when she started watching it on
Hulu.
It was after she told me about HULU that I discovered the Retro network on my cable. It was a new addition, but I don't think I would have noticed it as quickly if not for this one particular show.
If you are looking for some TV from your past, try checking out HULU. There are a lot of classics. Right now I've got plenty to see on the DVR - I record EMERGENCY each day, so I don't miss a single episode - but whenever I think of a new "old" show, I always head over to Hulu to take a gander and see if I can find it.
Have a great day!
Kristin