I took a little trip back to St. Augustine today to take some more photos. I explored an area that I hadn't seen before, called Vilano Beach. It's a little beach side community right in the St. Augustine area and I loved it! There were several old motels and some new ones, but the thing that caught my eye the most was the Vilano Beach Pavilion where all of the children had congregated.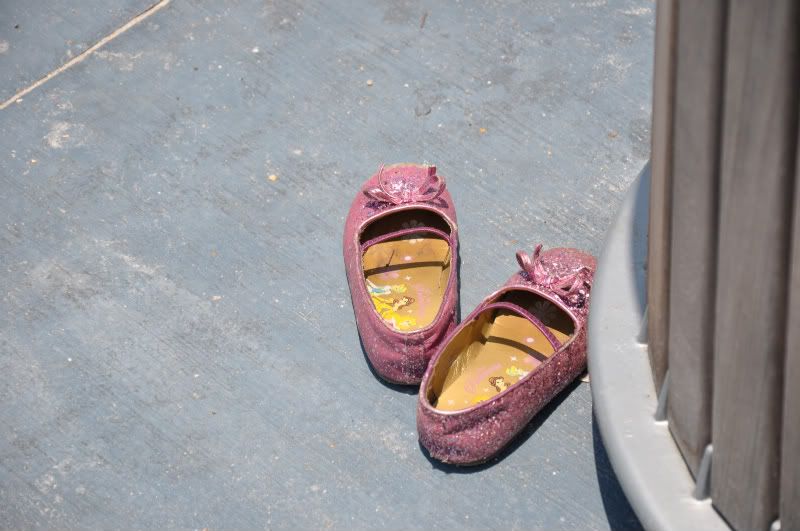 The sunlight bounced off the glitter on the princess shoes and made the whole area sparkle.
I think these are some well loved shoes. Do you see the little princesses on the inside?
Everyone else piled their shoes a few feet away.
The kids were having a blast. I stood there and watched them for quite a long time.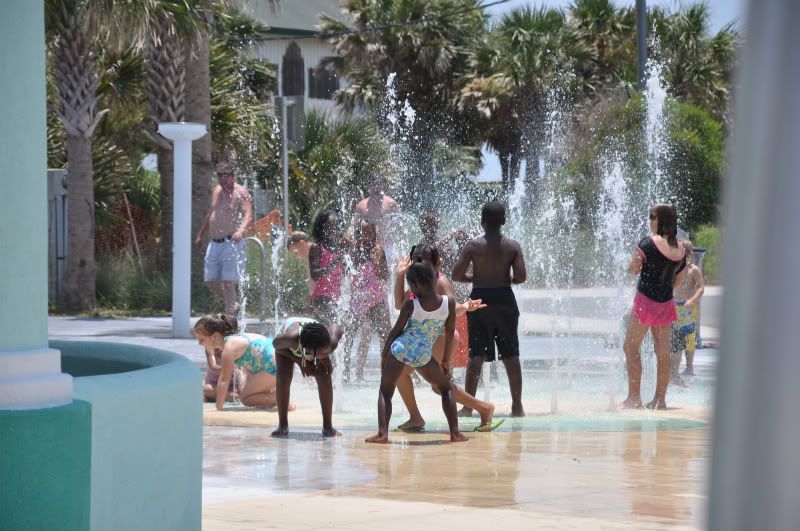 This is my favorite picture. Those girls and their antics! They were singing and dancing the entire time. What a hoot. You can click on any of the photos to see a larger version.
Have a wonderful day!
Kristin