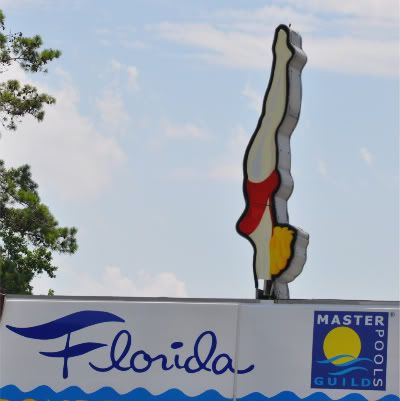 It's HOT in Florida this week. Even me, the hater of water, has been thinking about going to the condo pool.
I haven't gone, but I sure have thought about it.
The past two days have been 100º but today...today we got a reprieve. It was only 97º.
This is one of the typical Florida things that I dislike most - the hot humid summer days.
The photo above is the sign for
Florida Bonded Pools
right here in Jacksonville. I took it today while I was out and about.
As I was looking through their site I noticed the Pool Designs page.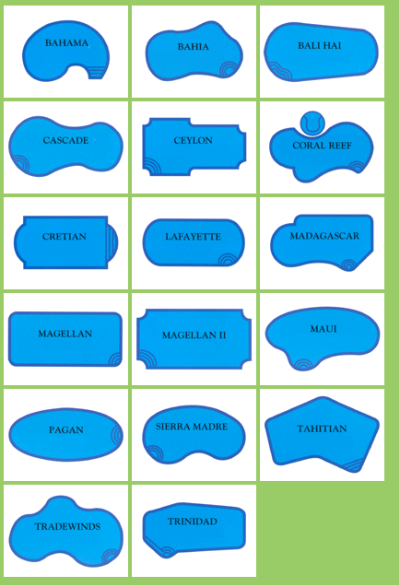 I guess it makes sense that there are names for these designs, but mostly I thought the pool styles were one of three...
1. Rectangle
2. Kidney shaped
3. What fits in the space provided.
Who knew you could have a Tradewinds pool or a Pagan pool!
I wonder if these are international pool design names or if it's specific to this company?
I think I'm going to get some dinner and put on my pajamas before I decide to do something really ridiculous like put on my suit, walk across the hot hot parking lot, find my pass card to open the gate, put my towel on one of the lounge chairs and lunge myself into a 98º pool.
Isn't there a good movie on tonight? Honey, will you hand me the remote?
Have a fabulous day!
Kristin