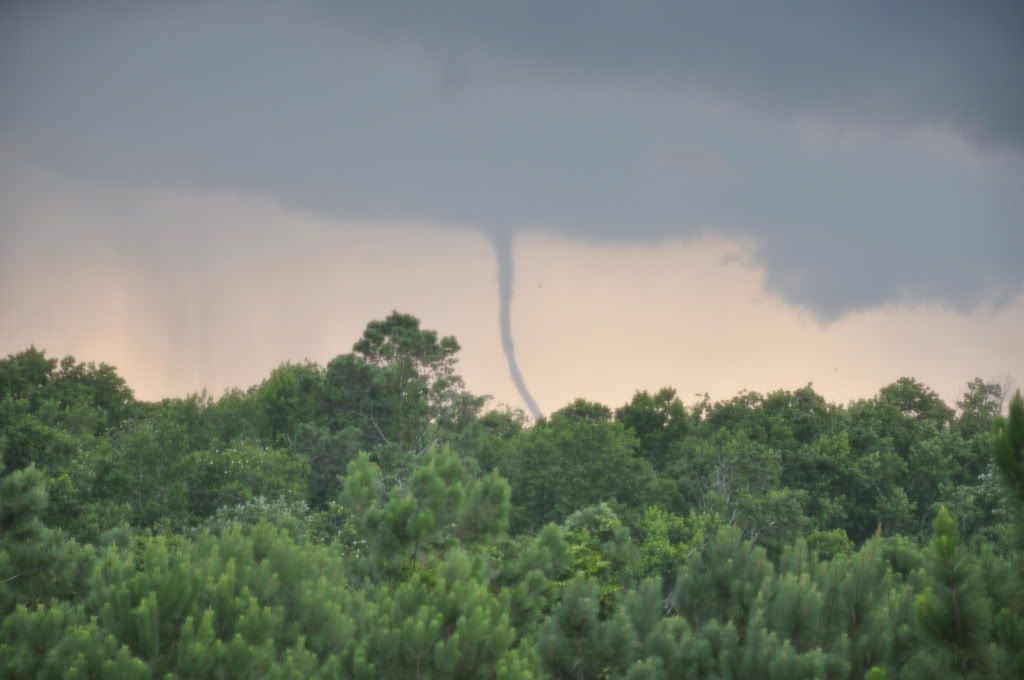 We had a little bit of excitement yesterday afternoon.
My husband was on his way out to do an estimate when he called me and said "go to the patio and take your camera."
He was parked outside our condo building watching this and calling me. The roadways were packed with people driving slowly and watching the funnel cloud. People were pulled over on the shoulder of the road with their cameras, clicking pictures. The local TV stations have video cameras on the downtown buildings and several of those cameras captured this entire event. When I could no longer see the cloud, I watched it on TV.
It was a bit scary because I'd never seen anything like that and it was a bit thrilling because it was so clear. I could actually see the thing moving! I was nervous because I had no idea where I was supposed to go if this tornado decided to come to me. I'm on the 5th floor of our condo - literally in the attic of our building. If the roof was to blow off, I'd see the sky. I decided to go to the stairwell on the first floor, if needed.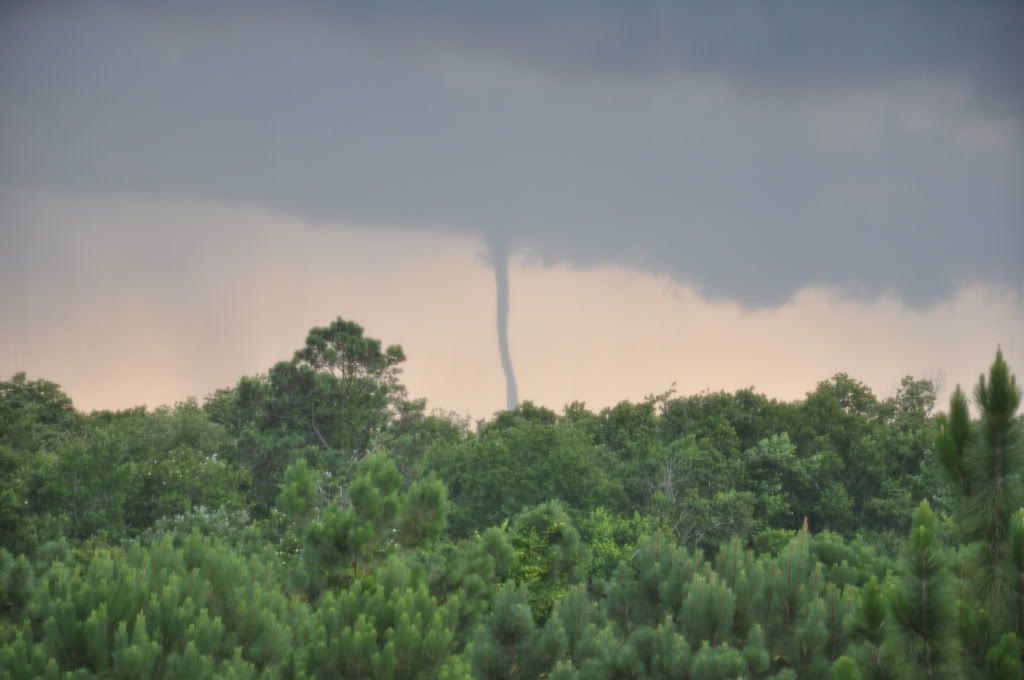 But the funnel cloud dissipated long before I even had to think about protective clothing, getting my neighbors, getting my cat in her carrier and any number of other things.
All this time the lightning strikes were all around - it was really loud. Cracking and Banging. Boom! The storm really picked up as the funnel cloud vanished. My Cable TV went out. The lights flickered. Internet down. Hail and rain pummeled us.
Then it was over.
The sky cleared up and the sun was shining again. It was an exciting 40 minutes.
Have a wonderful weekend!
Kristin