Yesterday I mentioned that Tom and I stopped by a few open houses on our way to St. Augustine. Today I thought I'd show you a few select views from one of the houses we toured.
This particular house was kind of blah. It was a strange layout and everything was beige and vanilla. The views of the waterway were lovely though. This photo is from the first floor deck. I was pretty sure that as soon as I opened the sliding glass door I was going to be hit with a musty, moldy smell from the thick marsh just outside the doorway, but I was pleasantly surprised. It wasn't that way at all, it was quite lovely.
This is the view from the second floor balcony. Isn't it serene?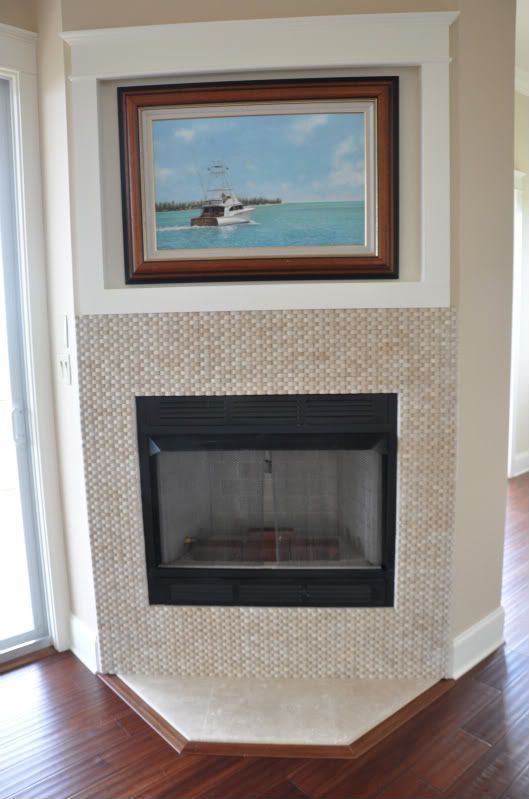 This fireplace was the little divider between the kitchen area and the small seating area/dining room...what-ever-you-want-to-make-it room. See what I mean about beige and vanilla? This tile is incredibly cool. I had just recently seen it displayed at the Jacksonville Home Show, but wondered what it would like installed. I think it needed to be an accent or in a different color. You can hardly tell it is 3 dimensional tile in a gorgeous marble as it blends right into the wall color.
Here is a closeup of the tile. (I'd think it would be a real pain to keep clean!) But it is beautiful.
This is the entry to the home. I'm inside the house looking out in this photo. I loved the tile and the detail of the door handle. That handle detail was also a detail for the railing on the stairs.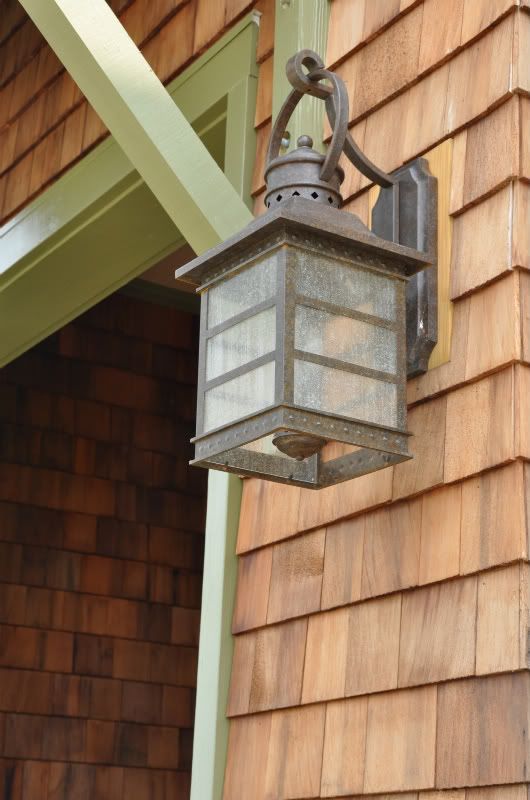 As we got back into the car I noticed the exterior light. Since this was a photography trip, I thought I might as well see if that light would make a good picture. Not bad!
As we were leaving the little community I noticed the grasses in front of the little tower building. I bet they keep bug spray and pruning shears in there. It isn't a gate house, just a two story building with no real purpose but decorative.
You can click on any of the photos to enlarge them, if you so desire :)
This isn't your typical open house tour, but I hope you enjoyed it!
My new camera and I are going to be great friends!
Kristin