I hoped to get this post written and posted last night, but far too many things got put on my ToDo list. So, we'll try to get this accomplished tonight :)
Here we are waiting for the cars so we could load the luggage.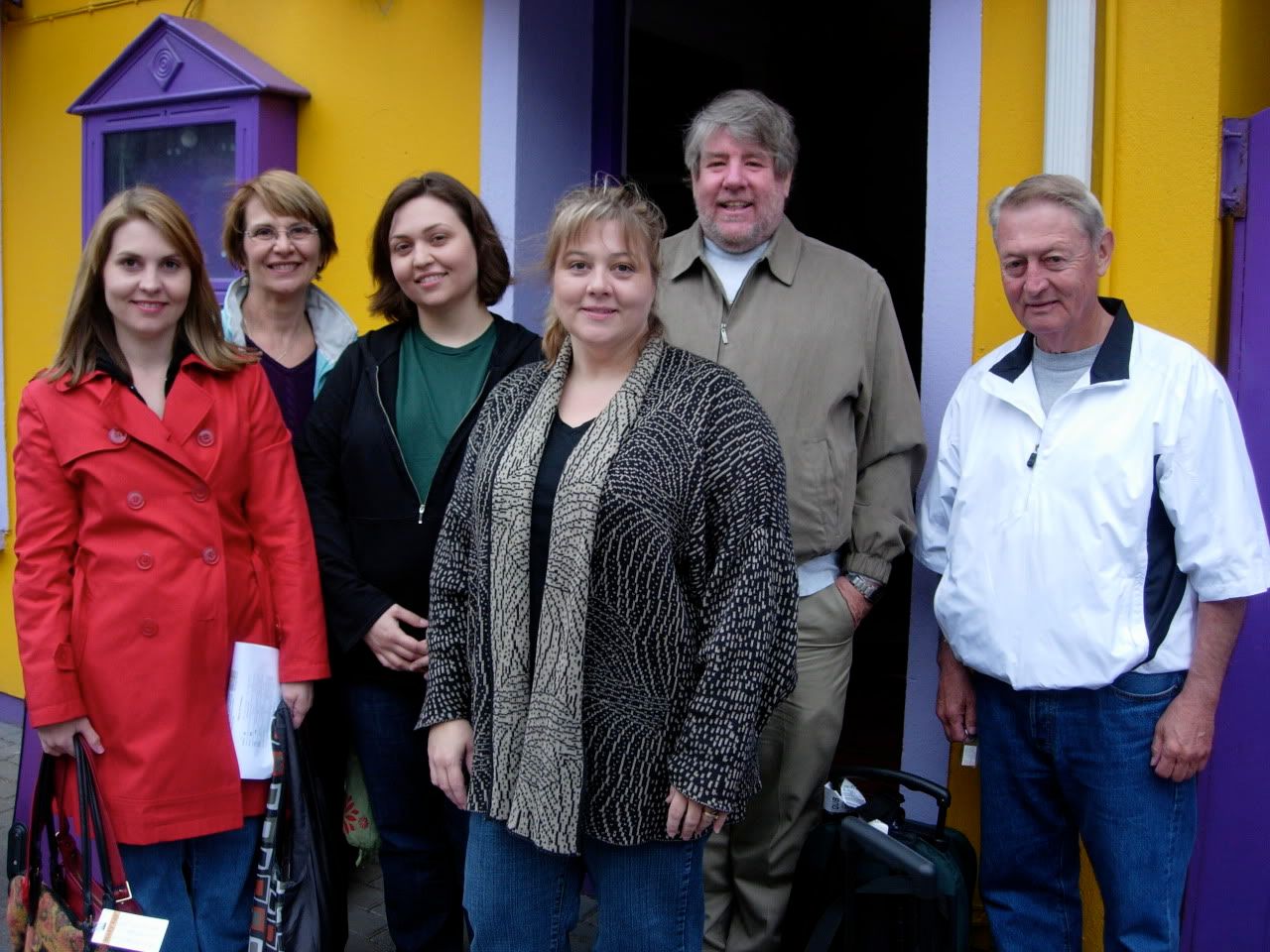 Alison, Judith (Mom), Hillary, Kristin, Tom and Galen (Dad) standing outside of the Gallery B&B, Kinsale, Ireland.
This photo is really good of everyone but me! Ugh. I look like I've been hit in the gut. The other picture where I look less awful, no one was paying attention. So, I'll post this one and just pretend that it's a good one of me.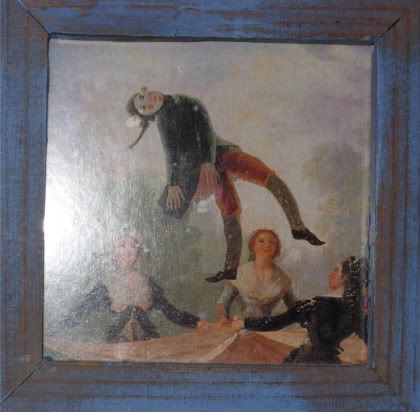 This was the strangest picture. It was in the bathroom in our room. I wish I didn't have to use the flash, but there was precious little light in that bathroom.
We decided to take "The Road to Dublin" as they call it. It's a main road, mostly two lane for each direction and about a million roundabouts, but it's much faster than the backroads. We thought about taking the little roads, but the time might have tripled to get to Dublin and we just didn't have the time.
However, on the Road to Dublin were a couple of castles that we worth seeing. The one we stopped to see was the Cahir Castle. (pronounced Care) I took a bunch of photos, which I'll show you, but I found
these
and they are really cool too. They are a lot more detailed then the photos I took.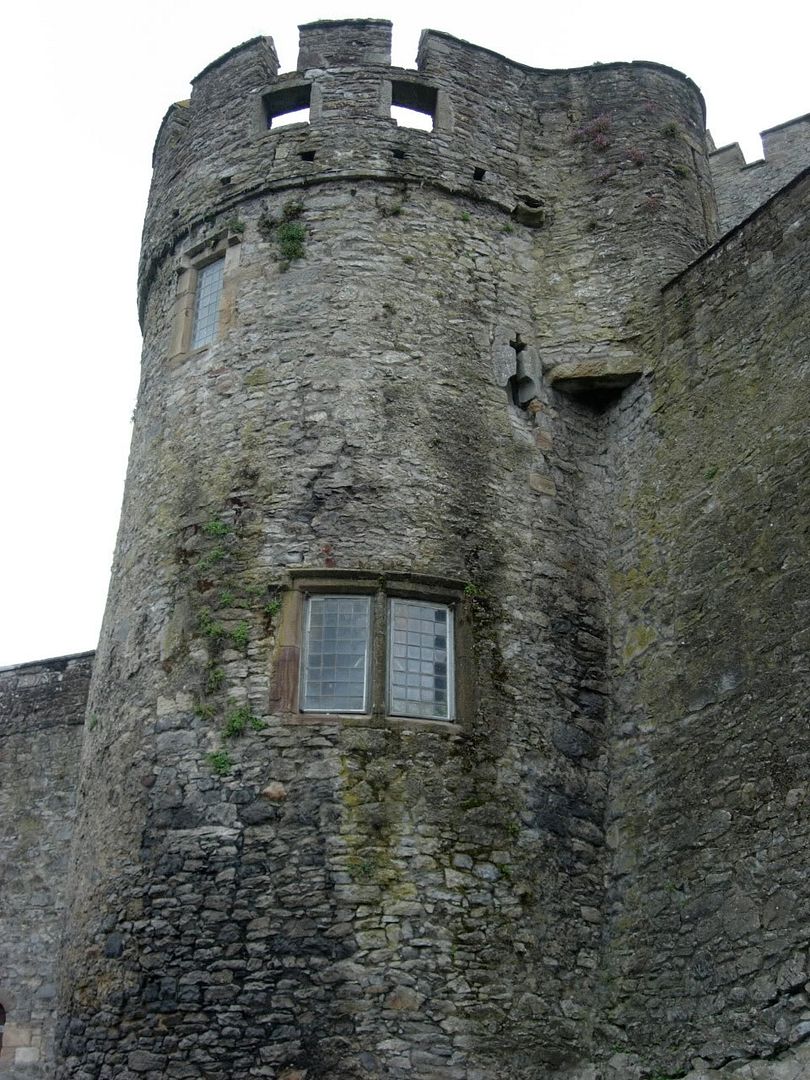 Here we are, walking up to the castle. I keep trying to imagine as we approach these buildings what it might have been like if this was my home or if I was coming to visit the family who lived here.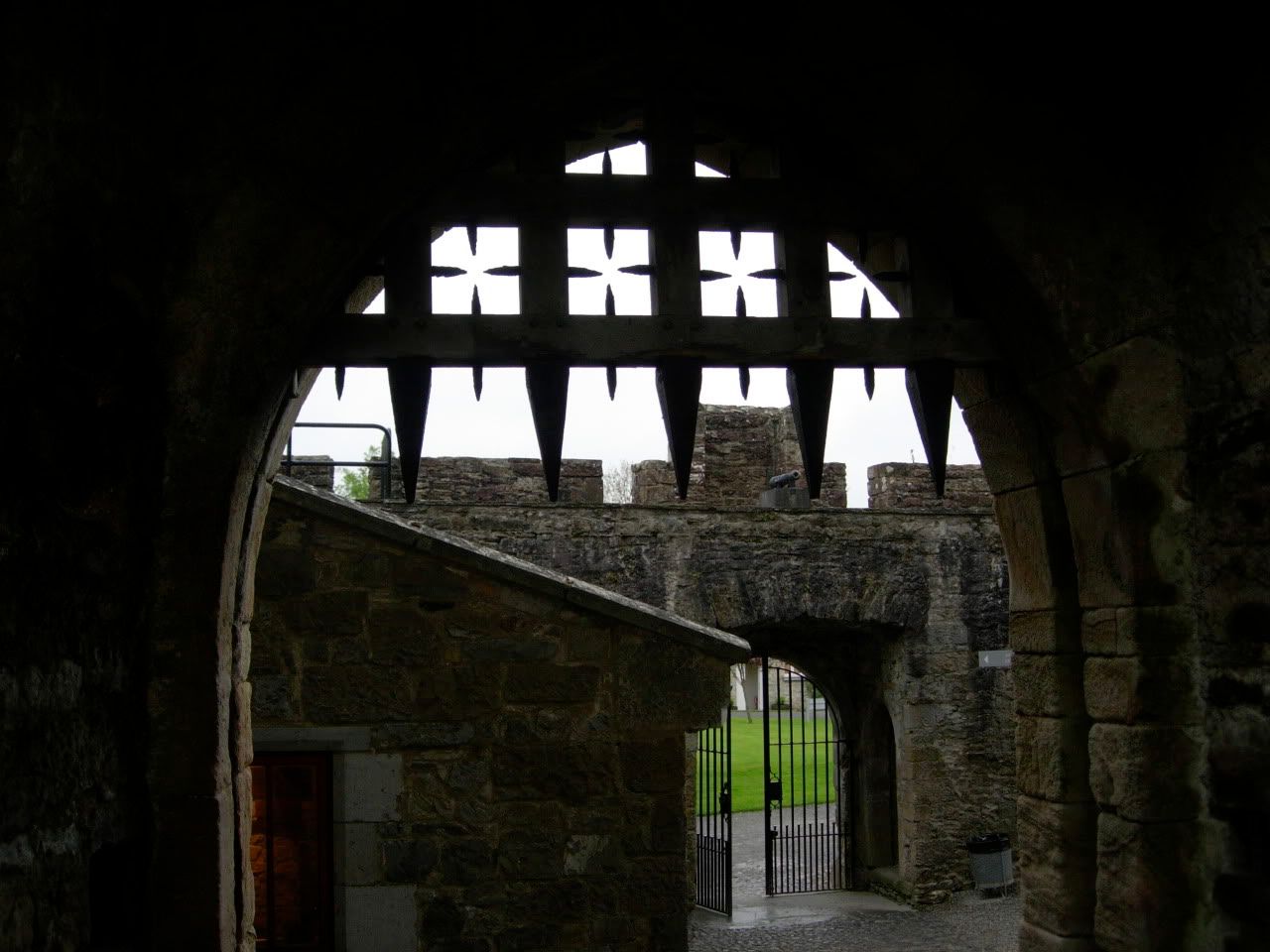 This was the main entrance into the castle. I'm truly in love with this photo. The light just seems to pulsate in those little squares and look at those teeth!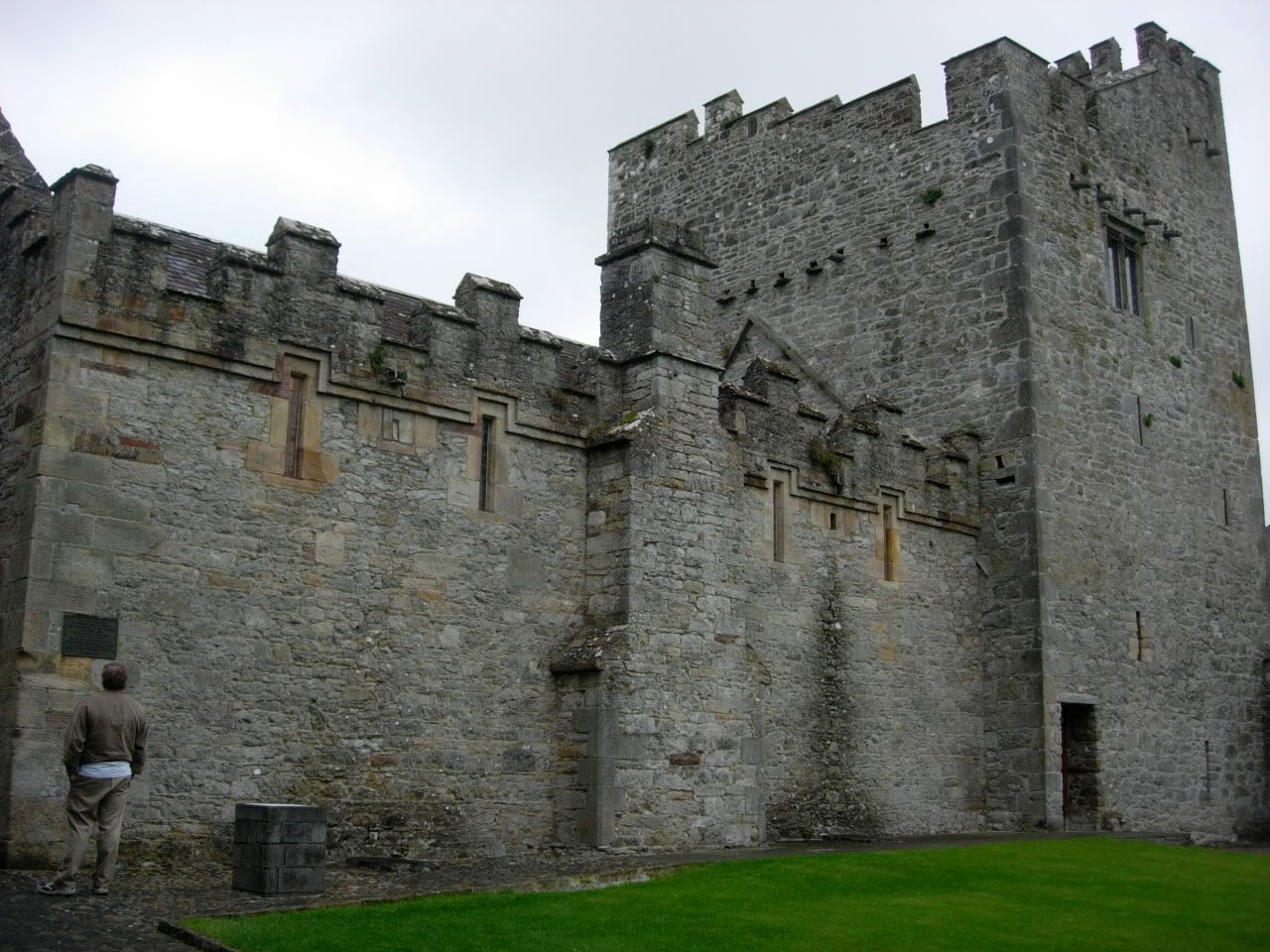 Tom was looking at the plaque shown below. The rooms in that building were so dark. Look at those tiny slits of windows. I know it was for protection, but in such a rainy country I can't imagine not having any light coming into the rooms.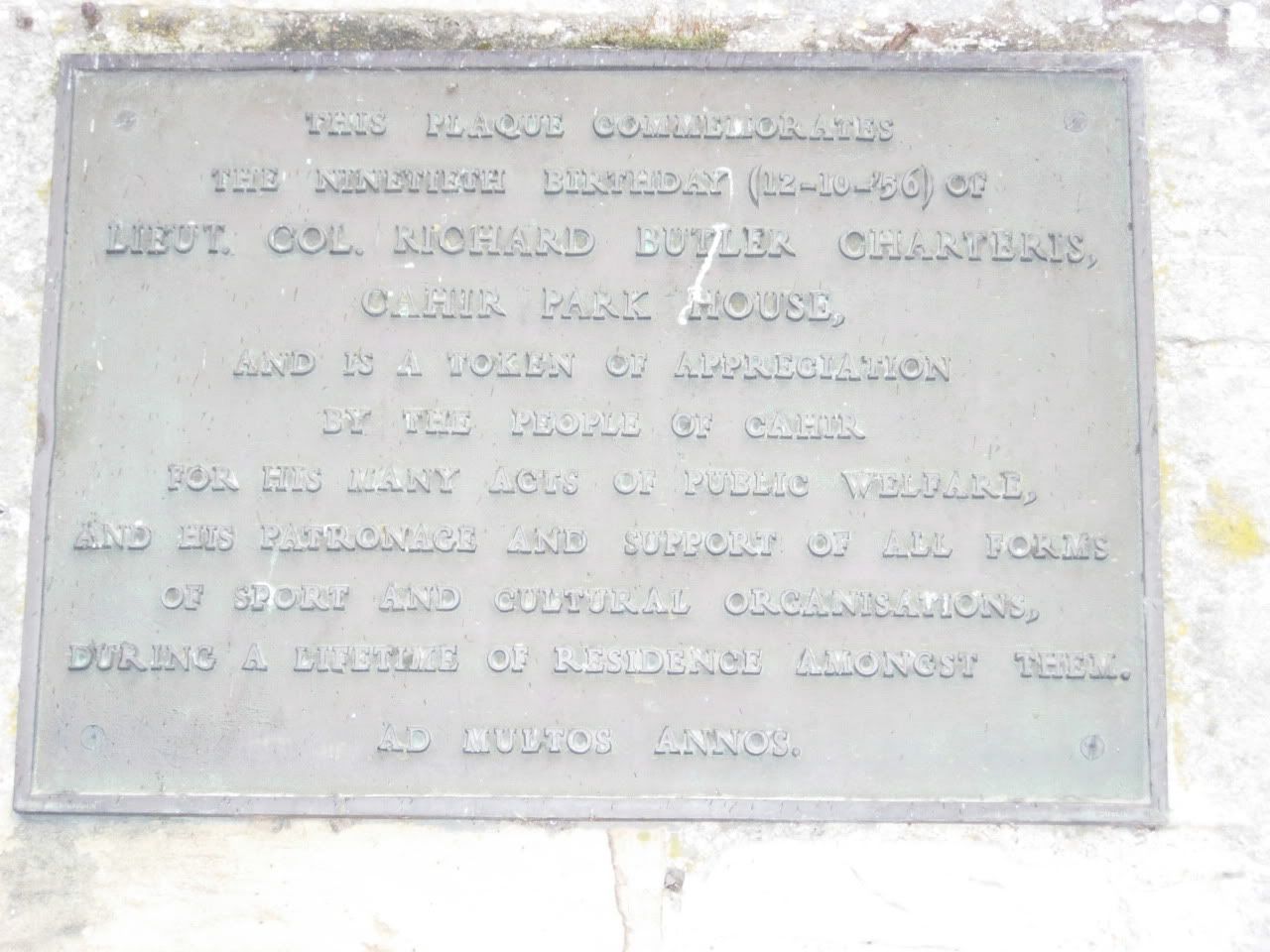 You can click on the picture to enlarge it. This photo is mostly for Leigh of
Tales from Bloggeritaville
. She asked me to photograph the name Butler and this castle was once inhabited by Butlers. I learned though that this family was not originally named Butler, but that they were butlers for someone and at some point the family took on the name. The name change came about in the early 1500s as I recall. Once they became Butler, the family was a major name and influence in the city of Cahir, Ireland.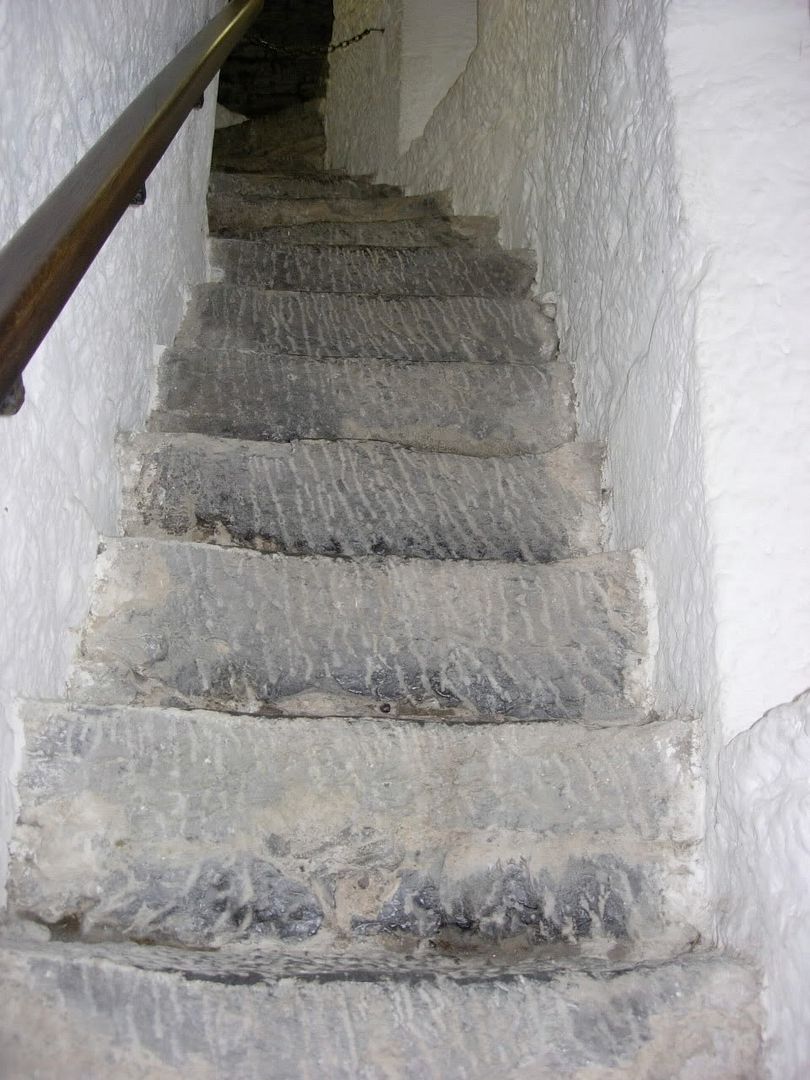 We went up and down and inside and out in this castle. The stairs were small, tall, steep and scary. The steps were by no means even from one step to the next as you may be able to see here. There were some spiral stairs that were frightening. A few of those steps were so small that the little pie shape of the step barely fit the ball of my foot. I imagined a servant girl running up and down those stairs delivering food, blankets, water or whatever the household needed and I shuddered. I could hardly take one step without cringing, I can't imagine carrying a tray or something!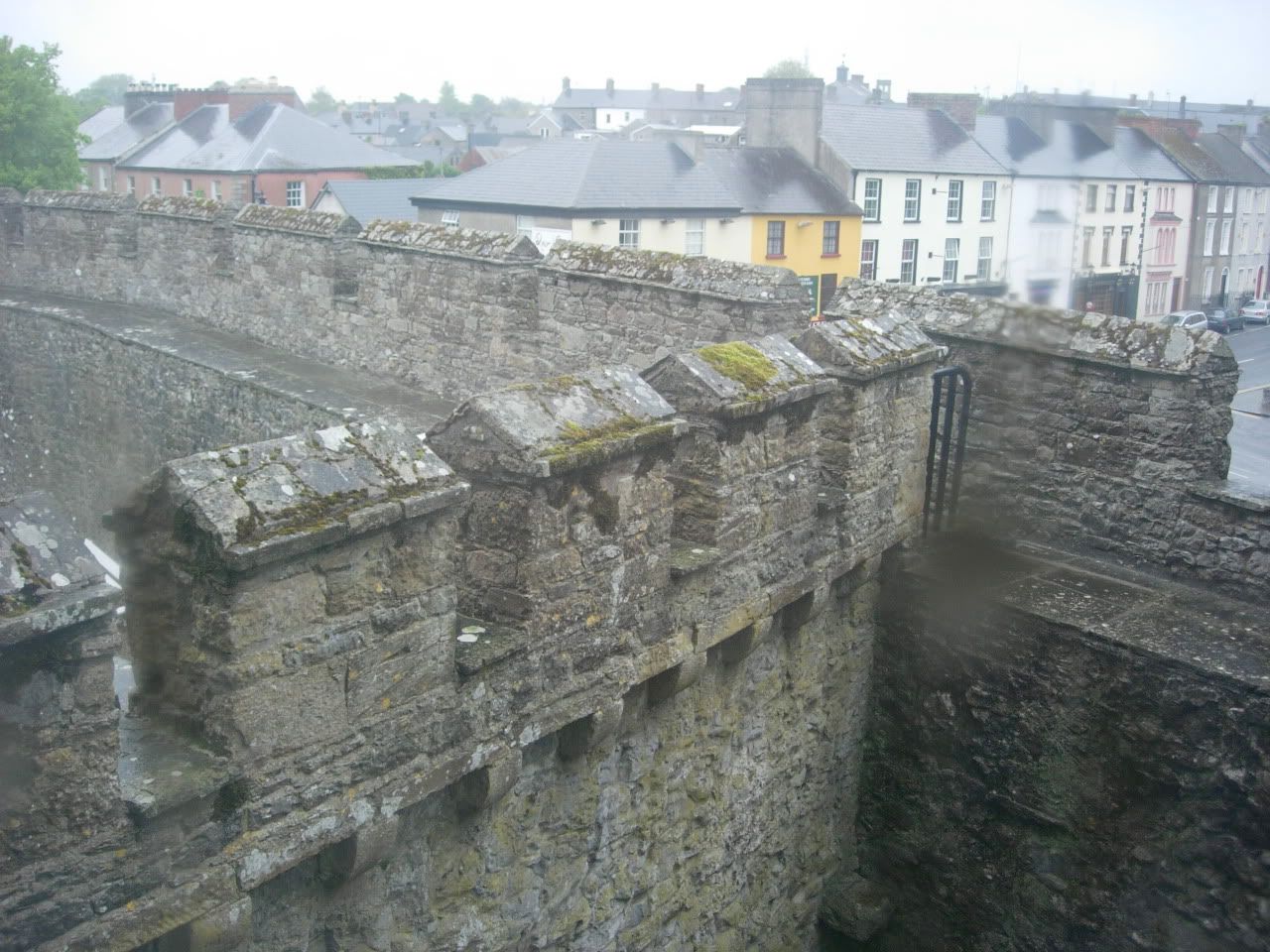 It was really starting to rain, but I though the houses looked so pretty next to the top detail of the castle.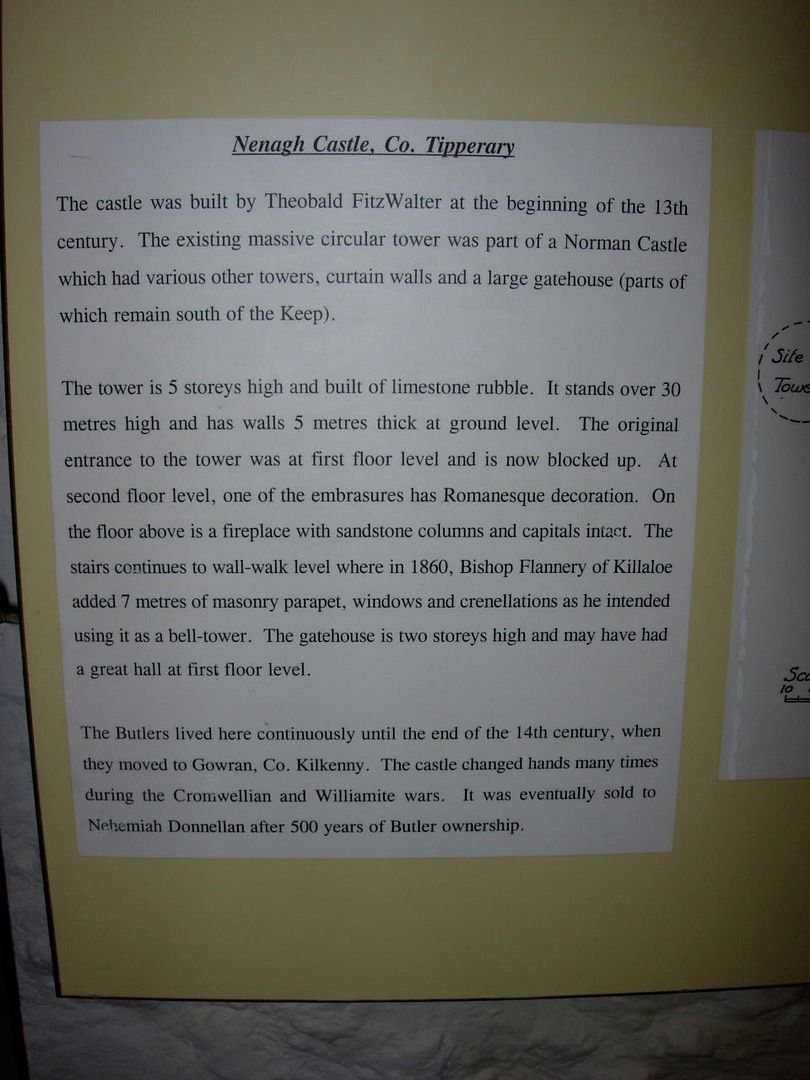 Inside one of the rooms was a whole display of castles around Ireland. Since we started our trip in Nenagh, Ireland, this castle caught my eye. As I was reading I discovered that it too was owned by Butlers. So Leigh, this is for you as well.
This is the remains of the castle that the info sheet above described.
As we were leaving Cahir Castle, I noticed this cart path through the river.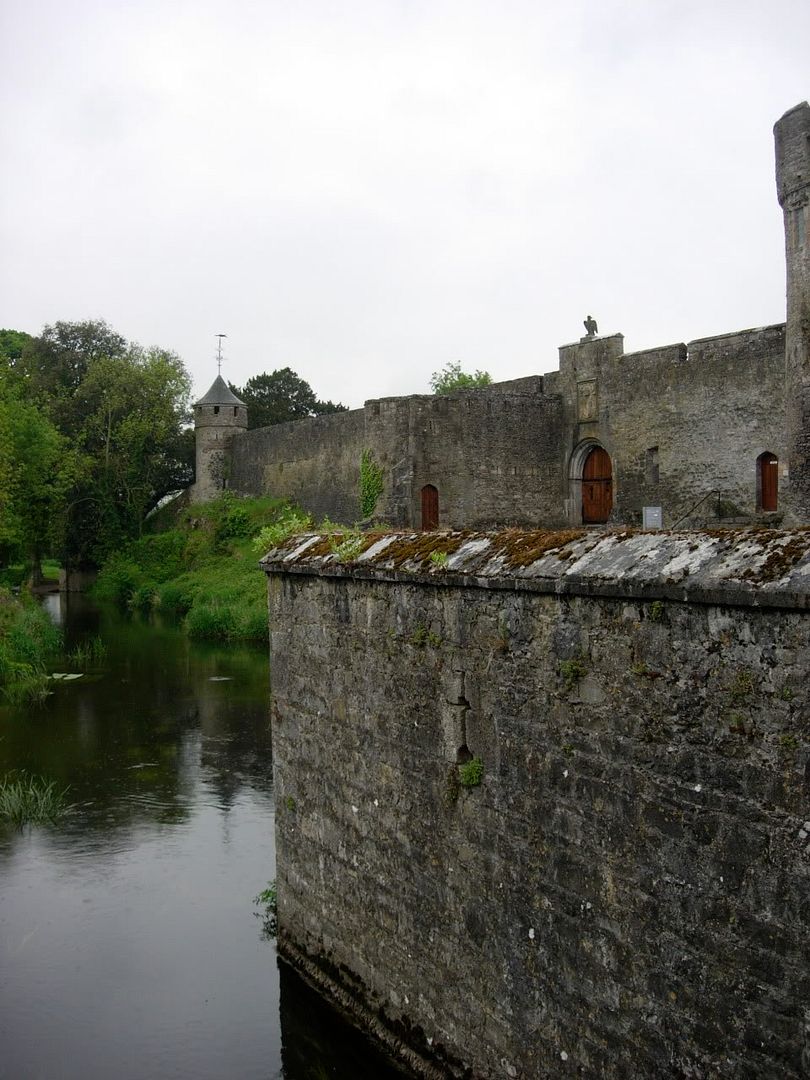 I thought this was a pretty view with the castle and the river (and the rain.)
Tom and I ate our lunch across the street from the castle and then made our way to Dublin. We made it in real good time. I was so excited because we'd be able to rest a little bit and I knew there was internet at the guest house. However, driving into Dublin and trying to find our place was nightmarish to say the least. We drove almost to it, made a wrong turn and spent two hours trying to find our way back. Sigh.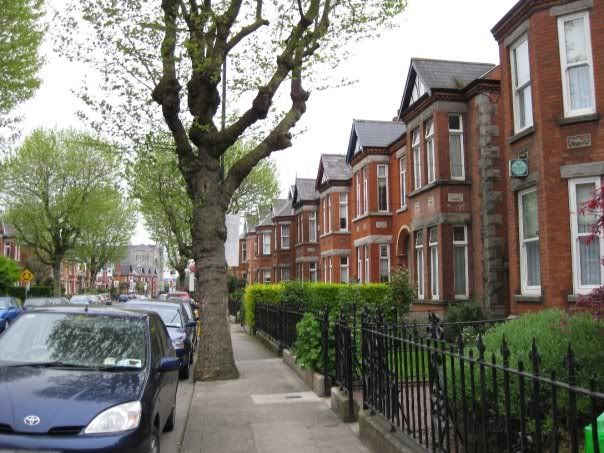 Hillary took this photo of the street where Egan's Guest House was located. It wasn't this light when we arrived :) Everyone else arrived hours before us, so they had already eaten dinner and my Dad was hanging out at a pub nearby.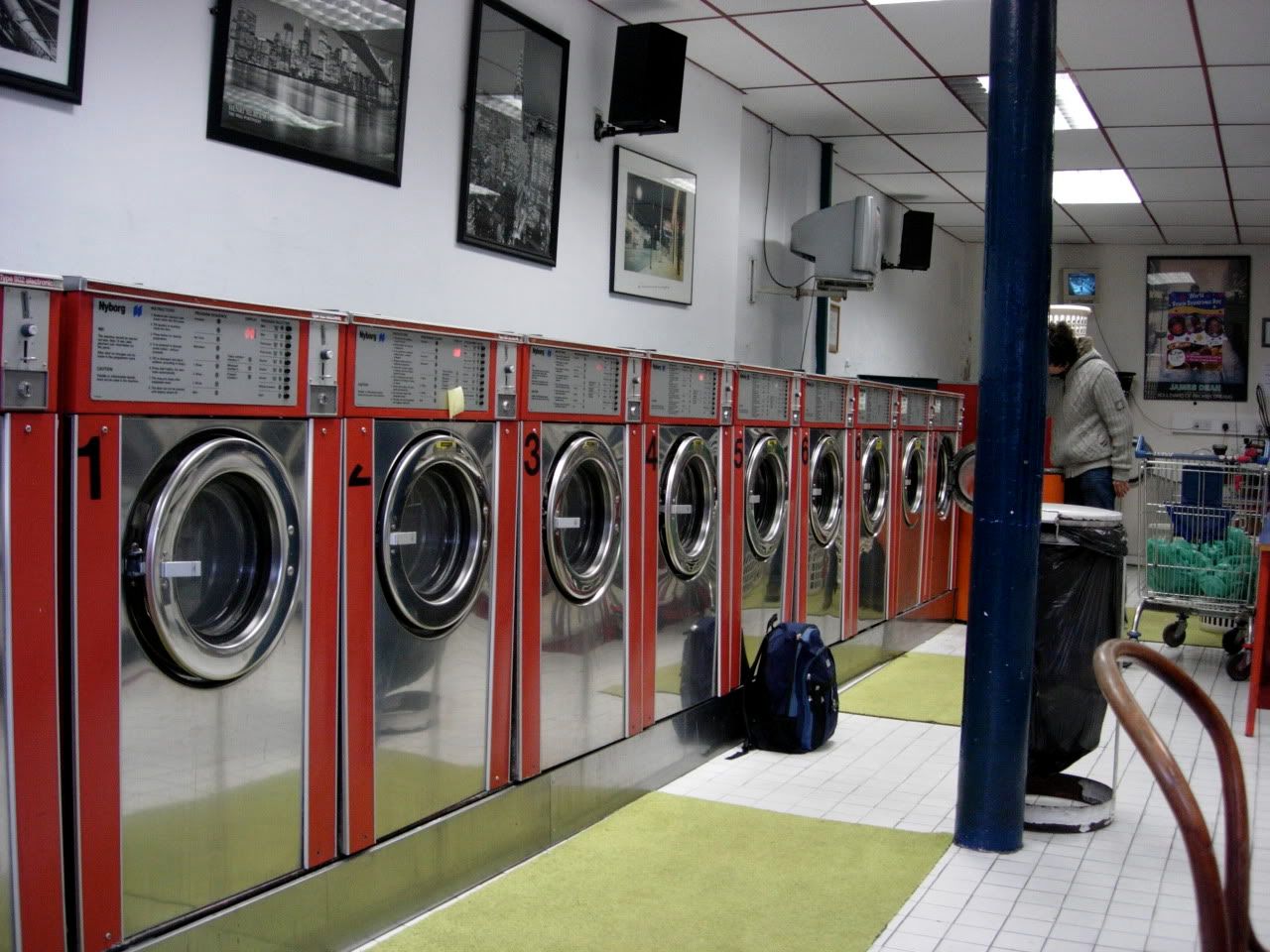 Tom and I needed to do laundry. We had only packed enough clothing for 5 days (to keep the weight and bulk of our belongs to a minimum) so we went in search for a laundromat. The directions we were given were pretty close. The laundry was only about 4 blocks further and around the corner from where we were told. It was raining quite hard by the time we arrived, but that's OK. It was nice to be out of the car!
The posters on the wall are all of New York City. I thought that was funny.
The next morning, we hopped aboard this airplane and headed off to the Isle of Man!
Hope you enjoyed this tour!
Kristin