I went wandering around a neighborhood today, with my camera, trying to find some interesting things to shoot. I found quite a few things. But these two made me smile.
This barn is a bird feeder. When I zoomed in on the feeder, that's when I saw the geckos! I kept getting closer and closer so I could clearly see both of them. I think they really like the barnyard!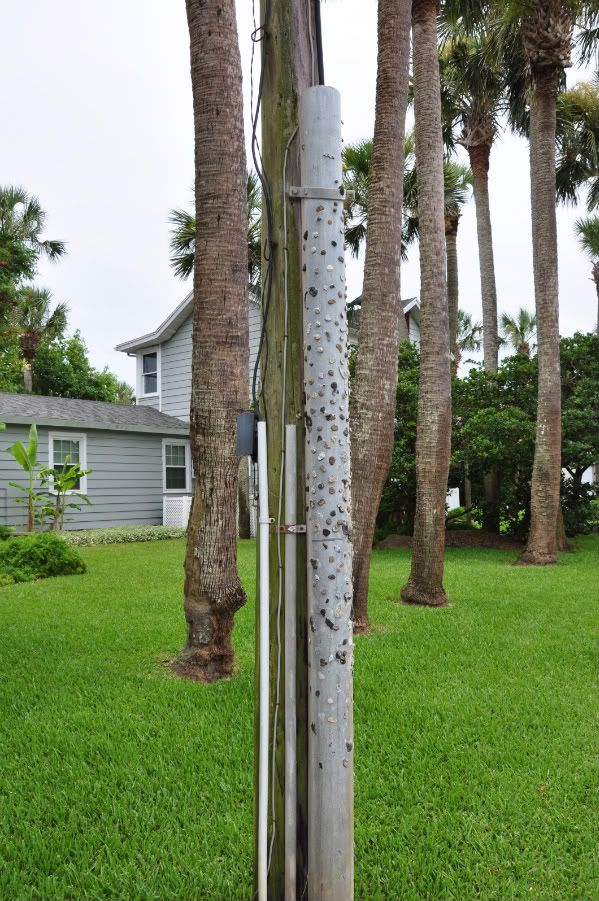 As I was walking up the street I noticed this utility pole with this metal cover with all of these pebbles glued to it.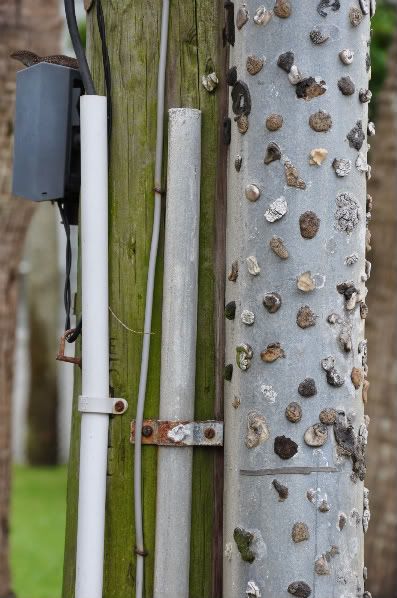 As I got closer to examine the pebbles I realized that it was gum! Hundreds of pieces of gum! I was actually chewing a piece of gum at the time and was sooooo tempted to add mine to the art project, but decided that I didn't need to leave my mark.
When I got this photo uploaded and cropped was when I saw the gecko on the gray box on the left hand side. Those little guys are everywhere!
Hope you have a great day!
Kristin