I saw this very interesting idea called a
Magical Thinking Jar
- from Inchmark Journal. Run over there and read about the jar, then come back here. Go on, I can wait.
So I'm sitting here trying to figure out what to talk about for Thrifty Thursday. I'm totally out of ideas when I remembered about the jar. It looked like a lot of fun if you had children, but what if you were like me? I'm just me, no kids, a cat and a husband. What could I possible do to have a magical thinking jar that would make me smile and laugh?
I realized that in a lot of ways, I have a place that I dip into - I talked about it
here.
It isn't funny, it's more along the lines of thinking. So for funny, I could write down things that I thought were funny, or funny things I heard. I could cut out cartoons I thought were funny. Maybe the items I write down wouldn't have to be funny, but maybe soothing or calming? I could find a lot of uses for the magical thinking jar. I use my Secret Scroll jar all the time.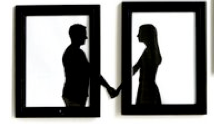 Speaking of fun - These
Silhouette Portraits
by Color Me Katie is something I want to do. I'm going to keep this in mind when I go visit my nieces next month. This would just be too much fun!!
I hope you enjoyed my late submission to
Thrifty Thursday
. It would take very little money to make the thinking jar -- probably none at all. The Silhouettes would be the cost of black paper and a few frames.
Have a fabulous day and be sure and visit the others who also participated in
Thrifty Thursday
.
Kristin