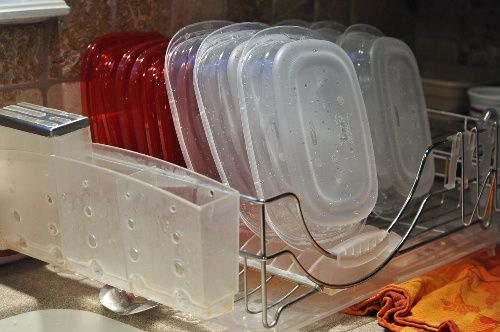 You saw the cookies I made the other day, but they weren't all for me and my husband, that's for sure.
I would have liked to make more cookie gifts, but I could only do about a dozen of them.
I thought about getting Christmas tins, but you know?! I can never get the lids off and on those things. I decided not to subject my friends to that struggle each time they wanted to get a goodie.
Plastic. I went with plastic.
Fridge full of cookies! yummy!
The cookies all wrapped up and ready to go out the door.
You know, it's so much fun to deliver the gifts. I feel a little like Santa, but if someone's home, I usually go in and chat a spell :)
I wonder what I'd say to Santa if he came in to sit a spell with me?

That's what I did today in my City. To see more
Sundays in my City
, please go to
Unknown Mami
and visit the others. It's a lot of fun.
Happy Cookie Day!
Kristin