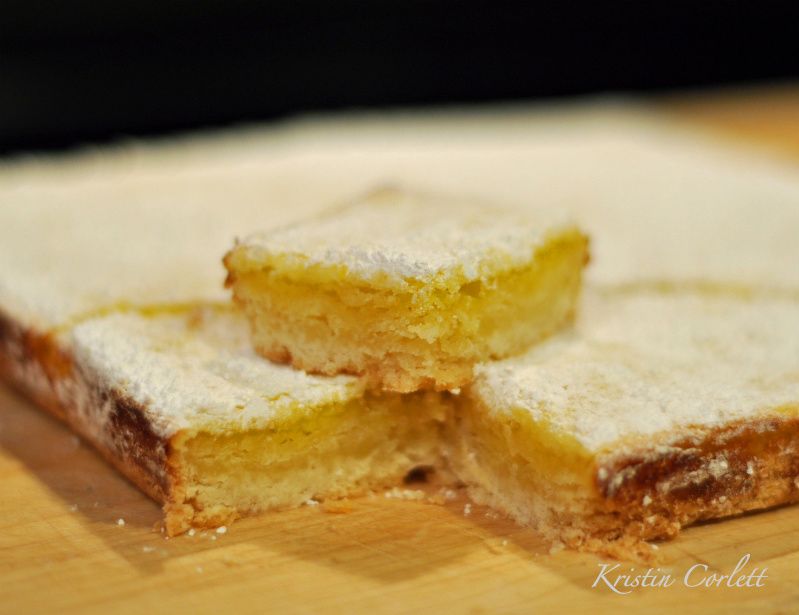 POTD - Snowbears
©2010 Kristin Corlett
My first attempts a few years ago were delicious, but unsuccessful. (The center was never cooked until set - I blame my oven) I was never able to give these away in my cookie plates because of the undone aspect. Tom and I had to eat them ourselves. Bummer!
My first and only attempt
today
yielded a delicious and very successful Lemon Butter Snowbar. I misread the name the first time I saw it and called them Snowbears. The name stuck.
A quick search online of the Land O Lakes Recipe collection (I have the 1990 Cookie Collection booklet) gave me the
Snow Dusted Lemon Bars
. Exactly the same recipe but I guess they gave them a new name. They will always be snowbears to me. Always.
Looking for a new recipe? This one is a hit!
Enjoy,
Kristin