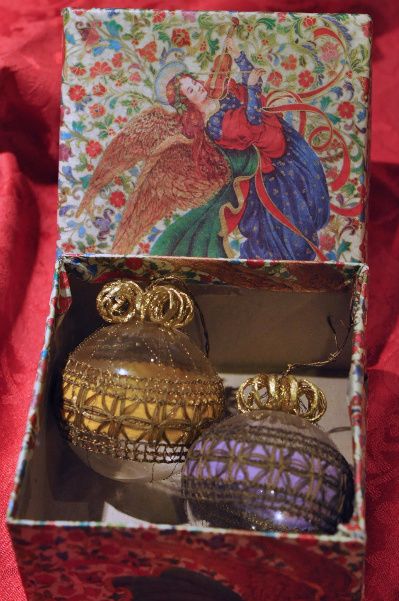 One year the plain brown box that held these ornaments was magically decorated with this beautiful tissue paper.
The neatest thing is that it was wrapped Soap Opera style. That means that instead of ripping off the paper to reveal the contents, the box lid and box bottom have been wrapped separately so the lid can just be removed without damaging the paper. This type of gift wrapping is common in TV shows (and soap operas) so they can do the scene over and over again without having to rewrap the box.
Inside the box with the two ornaments was a note from Santa.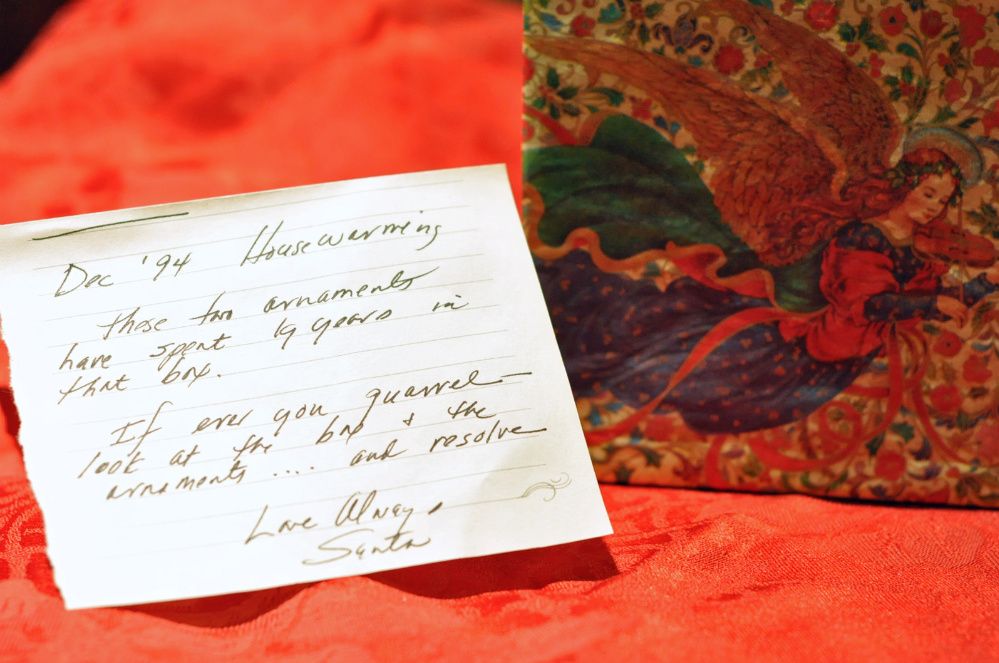 Dec '94 Housewarming

These two ornaments have spent 19 years in that box.

If ever you quarrel - look at the box & the ornaments ... and resolve.

Love Always,
Santa
This housewarming gift was given to Alison* and I. She was given the yellow ornament and I was given the purple. I guess I was got possession of these when we moved into separate places a few years later. I'll have to ask her if she'd like to take care of them for a few years.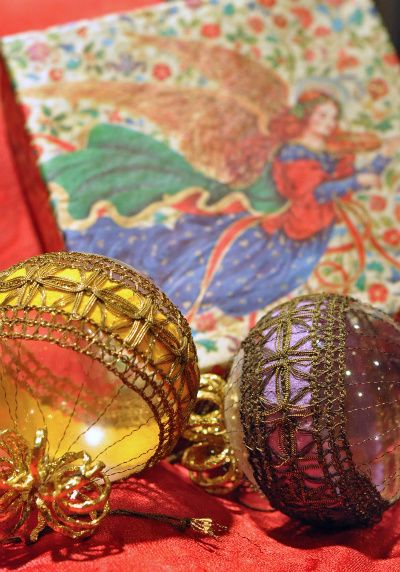 These ornaments have always been my favorites. We had two or three of each color, but I do believe that these are the sole survivors. They are so fragile that they aren't allowed to be on the tree anymore. Several years ago I picked one up and it literally disintegrated in my hands.
These ornaments will probably remain in that box for a very long time. However, they've now made it 26 years - I guess they've already passed their silver anniversary!
It's always so much fun to go through the ornaments.
Have a great weekend!
Kristin
*Alison is my sister and we had just moved into an apartment together. I was 28 and she was 21. We ended up living together for two years. It was a very very good two years.