It's Friday Fragments Day!
It's Friday Fragments Day!
Our fearless leader is
Mrs. 4444
whose blog,
Half Past Kissing Time
, is a JOY to read. She has gathered many wonderful bloggers to Frag on Fridays and we love her for getting us all together.
*•-:¦:-•:*''''*:•-:¦:-•
It's been kind of a busy day today. I do believe that this busy day is going make up the majority of my Fragments!
*•-:¦:-•:*''''*:•-:¦:-•
It's Thursday so that means that it's the Liver Transplant Support Group day. We've been having giant groups the past 6 months. Standing room only! It's really nice because that means there are more families that get to know each other. It's always good to have friends around when going through such extreme illnesses. Even though we have just met everyone, we can become friends quickly.
*•-:¦:-•:*''''*:•-:¦:-•
My husband had a liver biopsy today as a part of his five year post transplant evaluation. That's quite a process. The biopsy takes just a few minutes, but the patient has to lay on a gurney for 3-5 hours to make sure that there is no internal bleeding. So we just sit and watch TV and chat a little. I have to admit that I usually don't wait with Tom (I know, bad wife) because he is just going to sit and watch the news the whole time and not talk much, so I don't see the point in sitting there. Today, since I was already there for the support group meeting, I decided to go and wait with him for the last two hours.
He watched the TV that was on an adjustable arm and it was about two feet in front of his face. I sat in the chair and kept dozing off. It was nice though. I haven't had to be the caregiver for him in quite some time. His five year birthday is Dec 23rd.
*•-:¦:-•:*''''*:•-:¦:-•
This evening I went to my friend's church Christmas party. It was the women's group actually. Several of the women went with us to Rome in February, so I'm sort of an honorary member at times. I was asked to bring my camera and take some photos of the event. It was nice. I was editing the pictures when I realized that I needed to finish my blog post!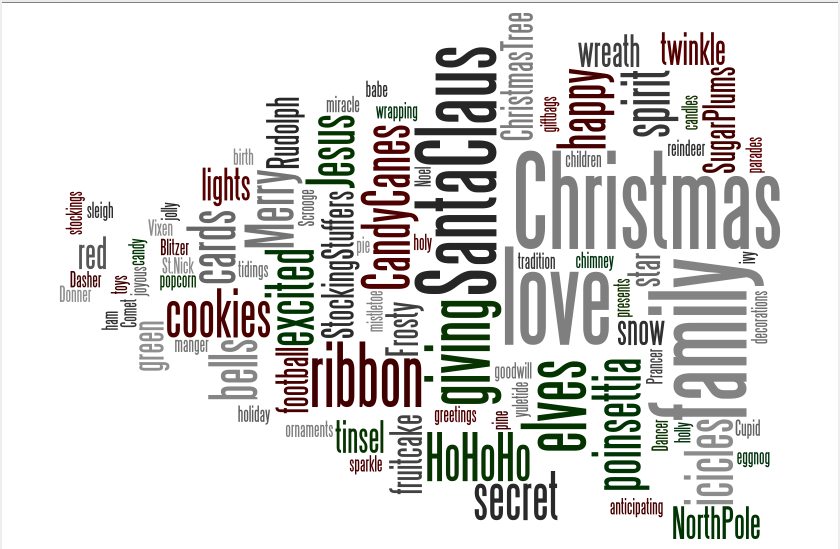 Tomorrow night (Friday) I'm going to be with several of the women who were at the Christmas party tonight. We are having a girls sleepover. I think there may be a dozen of us! I can guarantee that there's going to be a lot of giggling. I'm really looking forward to it.
*•-:¦:-•:*''''*:•-:¦:-•
One of the newest support group friends got the call last night and this morning he was given the gift of life by way of a liver transplant. I spent the day with him and his mom two weekends ago. I took them to the Riverside Arts Market and then drove them to a few lovely spots on the St. Johns River to see the houses that I photograph so often and just to see the beauty of Jacksonville. We went into the Avondale community and I took them to an art gallery. Then we had lunch and chatted up a storm. I am so blessed to be a part of these peoples lives, even for this short amount of time. I'm going to go see him in the hospital tomorrow.
*•-:¦:-•:*''''*:•-:¦:-•
On some Animal Planet show that my husband was watching tonight he heard that hippos kill more people than any other animal in Africa. I never saw hippos as being that big of a threat. Maybe people get too close trying to take pictures or something. If I ever go to hang out with hippos, I'm taking a zoom lens :) Stay Away from the Hippos!
I sold my first photography print on Etsy this week to someone that I didn't know. It wasn't a blogging friend, a real life friend, a relative, nothing...it was someone searching for a specific photo and I had it. I was elated! Wanna know what they got? It was the
gate detail at Bunratty Castle
in Ireland. I got it printed on metallic paper and it's gorgeous! I'm always amazed at how lovely the photographs are once they've been printed.
*•-:¦:-•:*''''*:•-:¦:-•
I guess that's it for tonight. I hope you all have a very Merry Christmas, Happy Holiday, Happy New Year and whatever else you may celebrate! Birthdays, anniversaries, liver transplant birthdays - it's all being celebrated this month.
Kristin