It's Friday Fragments Day!
It's Friday Fragments Day!
Our fearless leader is
Mrs. 4444
whose blog,
Half Past Kissing Time
, is a JOY to read. She has gathered many wonderful bloggers to Frag on Fridays and we love her for getting us all together.
*•-:¦:-•:*''''*:•-:¦:-•
Now that's a deal! haha!
*•-:¦:-•:*''''*:•-:¦:-•
A while back I posted a link to beach sounds. If crashing waves and seagulls aren't your thing, you may enjoy
Sounds of the Forest
. (I can't find the beach link right now, but I'm sure it was in a FF post.)
*•-:¦:-•:*''''*:•-:¦:-•
Happy red business card file
by Free Style Gifts. Oh my goodness, this card file is made from old record albums. I love all the crazy colors, but this Etsy seller also has a black and white version which is just as nifty.
*•-:¦:-•:*''''*:•-:¦:-•
The above photo is from
Roadside America
and shows Mark Cline, the creater of
Foamhenge
in Natural Bridge, Virginia. I was sitting next to a couple today at lunch who mentioned that they had been to this place and they loved it. I'm thinking I may need to add this to my list of places to go see the next time I drive to Michigan.
*•-:¦:-•:*''''*:•-:¦:-•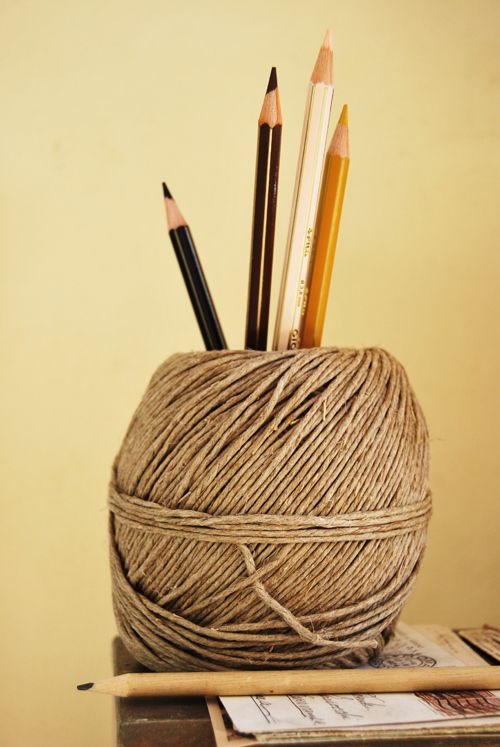 Simple decorating ideas make me happy. Oooh, I'll have to add that to my happy list! This idea that I found over at
oh, hello friend: you are loved
, is fun. It's practical, inventive and so simple. By the way, isn't that just the loveliest name ever? I enjoy seeing that blog in my reader.
*•-:¦:-•:*''''*:•-:¦:-•
My husband came home on Monday. He was dead tired after several very long days on the road and three weeks of being hunter man in Michigan. He went to bed very early and I didn't come to bed until 2am or so. When I did crawl into bed he did something that he never does. He put his arm around me and pulled me over to his side of the bed and cuddled with me. It was kind of funny because after two months of us being apart (I was in MI for a month and then he was in MI a month) I wasn't used to having anyone in my bed, let alone cuddling with me! It was very sweet.
*•-:¦:-•:*''''*:•-:¦:-•
I think I'll end my Friday Fragments post on that note.
Have a wonderful day!
Kristin