Welcome to the early Friday edition of
Post Card Friendship Friday
, hosted by Marie of
Vintage Postcard
. The theme is of this carnival is pretty much anything to do with postcards, mail, post offices, mailboxes and other assorted fun stuff that's mail related.
Marie is talking about a potato postcard she found and then she did a fun video on the historical significance of the potato on the country of France. I would have never thought there would be such potato controversy! Check out her video and see what I mean.

This picture is of the post office nearest to my home. I took this photo on Sunday...that's why the parking lot is nearly empty. It's a nice post office, but it totally lacking in the wow factor. It's really quite dull inside. I like to go to the busier post office most of the time, just because there's more stuff to look at and browse while I'm waiting.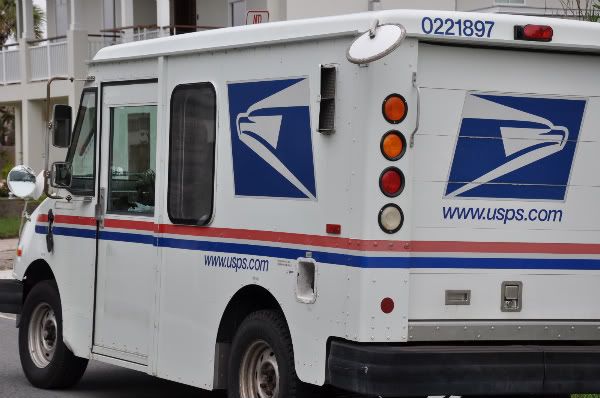 I was taking photos down by the beach this week when this truck pulled up right next to me. I thought it was a pretty good photo op. so I took it :)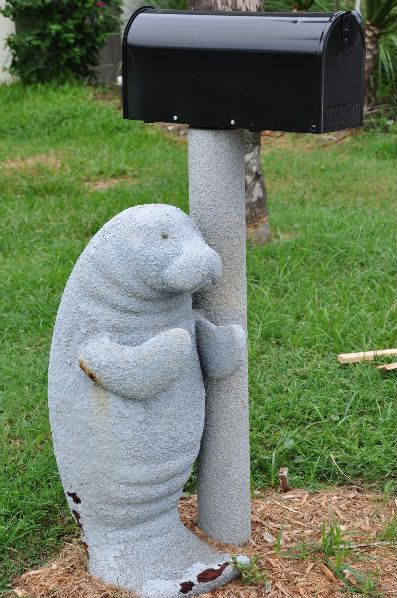 My friend and I have thing for Manatee mailboxes. I have to take a photo of each one I see if possible. I was walking by this one, so it was easy this time. This little guy is down by the beach where the salt air rusts nearly everything in sight...poor manatee is just a victim.
IN the vintage stash of postcards that I have, I found these two cards from Wisconsin. This first one is from Kenosha, WI. My bloggy friend, Keetha, is in Wisconsin this week. That's why I chose these cards.
Isn't that just the sweetest looking bridge?!! (You can click the photo to enlarge.) It makes me want to visit. :) I'm a sucker for a stone bridge.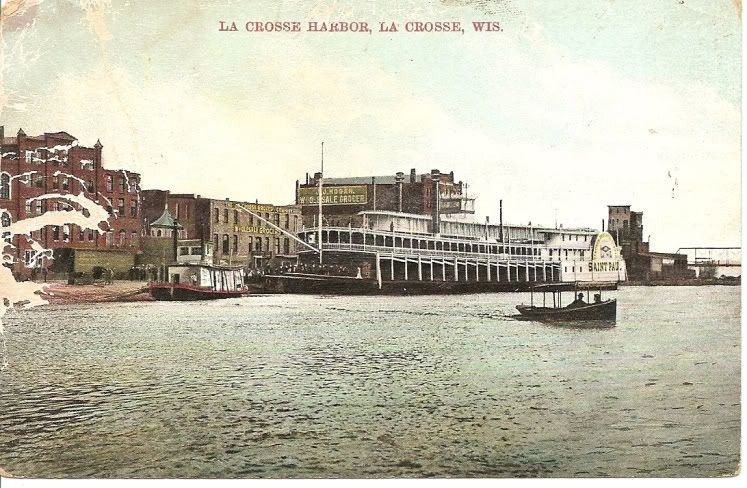 This postcard is from LaCrosse, Wisconsin. It had some water damage, but is in pretty good condition otherwise. I like the old river boat. Once again, you can click the photo to enlarge the card.
I hope you've enjoyed
Post Card Friendship Friday
. Please visit the other participants and see what interesting things they've posted!
Have a fabulous weekend!
Kristin