It's another fabulous installation of Wreck This Journal. There are so many people participating (and I've enjoyed going to each blog seeing what each person has done) that I'm still so very grateful that I found Jamie's
Next Chapter
. I've never had so much fun coloring, cutting, gluing and creating. Please go visit the other wreckers if you have a chance. 80 people participated last week. That's 80 different ways to wreck a journal! I can't wait to see how many
join up
this week.
I became brave today. I made a video of me talking about the journal. Someone else last week said that they just hit the start button and talked and just did it. So, that's what I did. I didn't comb my hair or put on lipstick or anything, I just went for it! I was so nervous! I rarely post my picture, let alone a video. Ah well, this is all about breaking out of our shells, right?!
So, here's my submission this week for Wreck this Journal.
Please laugh
and enjoy the show!! I have a few photos below, too, as I wasn't able to get everything into just a few minutes. AND due to the lack of patience on my part - I totally cut off the end of my video. LOL Being a dork is so much fun.
Here is the page that I sent off to my friend and her family. I can't believe I cut off the most important part of my video! Well, here, let me explain. Rachel folded the paper in half and asked each child to draw only on their own side - no peeking! Turns out each child was thinking of dinosaurs! Bill, the dad, got in on the act and he added in the football (being a football coach, it sort of figures lol). Rachel made it all into a football theme and added in the finishing touches, plus the referee. I love it.
Here is the picture. You can click to enlarge it.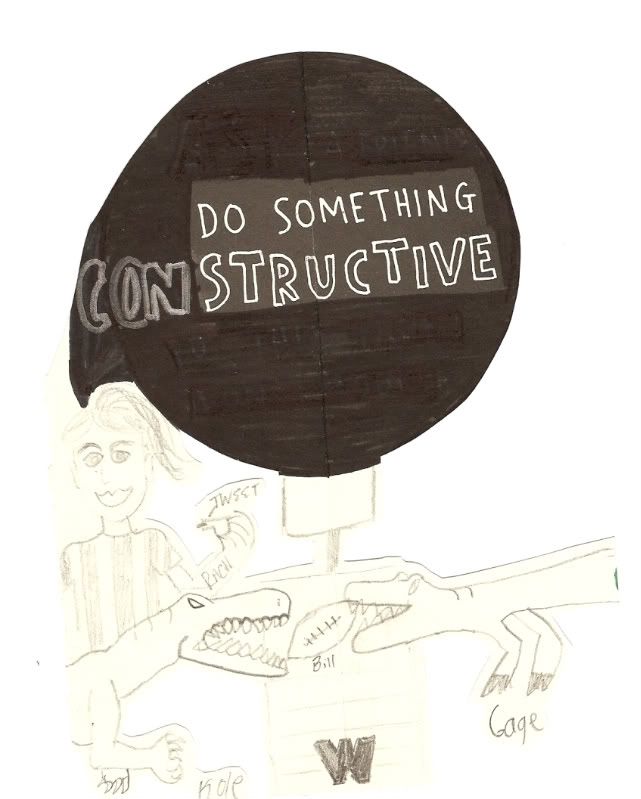 I took the envelope that this arrived in, cut it to fit the book and then taped this page to the envelope and taped the whole thing back into the journal. Excellent! Thanks to Kole and Gage, Bill and Rachel for helping me! You guys did a great job!!
Here is the paper chain that I made from the book. The paper chain is hanging from my lamp pull chain. I took a few dozen photos of this and promptly forgot about it. Now, any of you with cats know that I have just created a VERY tempting plaything. It finally was just too much for her.
She begged me to take it off the lamp and toss it on the floor for her. I finally obliged. She managed to tear the thing apart in about 5 minutes. She wrecked my paper chain! Good Kitty!
Oh my goodness, I nearly forgot! I took my journal into the shower the other day. This is the before photo - and pretty much, it's the after, too. I didn't plunge it into water or anything, but I got sufficiently wet for a regular shower. I was quite pleased.
Have a fabulous weekend! Here in the United States we are celebrating our Independence Day on Saturday. I'm looking forward to all of the Fireworks that I can see right from my patio.
Kristin