Welcome another fabulous installation of Wreck This Journal. You can find all of the participants at Jamie's
Next Chapter
. 67 people participated last week, although I only made it to 40 of their sites this past week. I can't wait to see how many
join up
this week and I hope to visit everyone, as it is one of my favorite things to do these days -- sit and look at wreckage lol
Here's my journal this week. I made my first vlog last week, but decided to go back to photos this week. Many of the photos can be enlarged - click on the picture if you want to see it up close and personal.
I did a little bit of window shopping this week when I stumbled upon a stack of WTJs. I can't begin to tell you how funny they looked! They were so small, clean and fresh! I had to move the display around a bit to get my journal out to pose with it's brothers and sisters.
Mine is on the left :)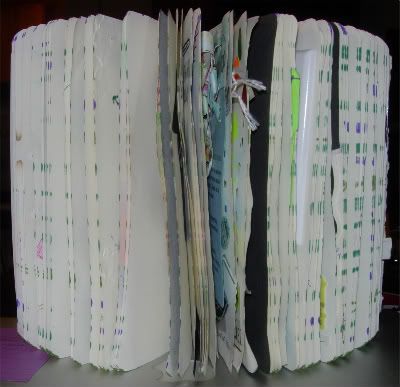 I love setting the book up like this. It just naturally fans out like that now. Gorgeous, isn't she?!!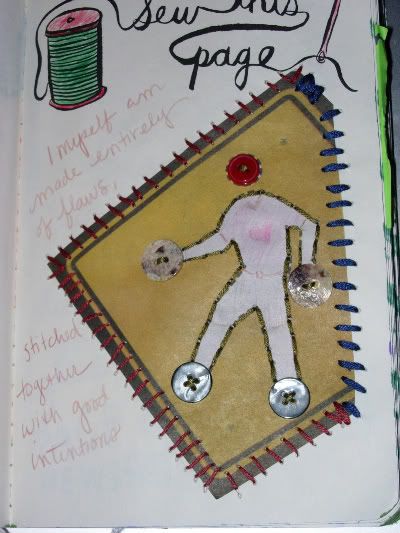 I showed this last week, but I added in a quote I found - although I didn't catch the author --
"I myself am made entirely of flaws, stitched together with good intentions"
That was just perfect for that page, don't you think?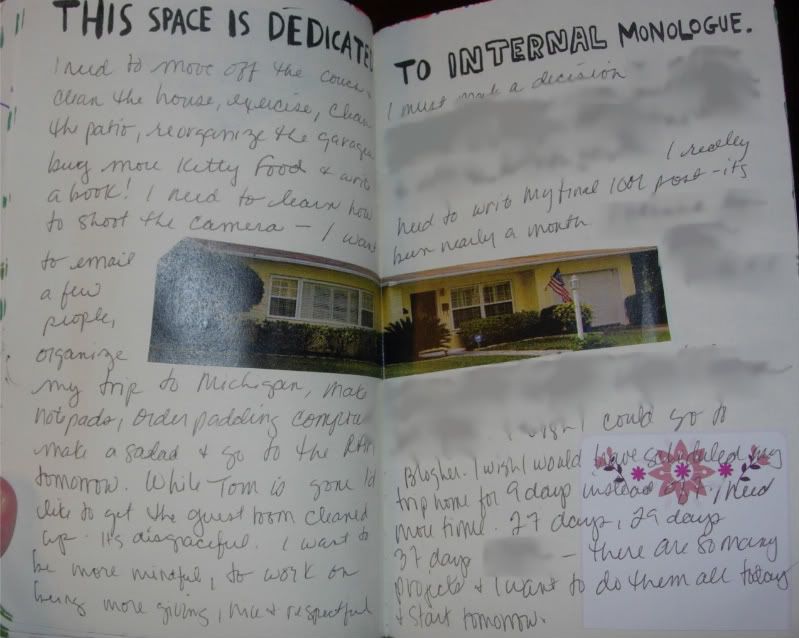 I sat down on the couch one evening and started just going through this litany of things I needed to do, wanted to do, etc. So I decided that it was the perfect time to fill out this page. I blurred out a few things to protect the innocent. The house in the middle was a house my husband and I went to a week or two ago. This was from the sales flier. My internal dialog always includes - "I don't want to move...oooh, that's a cute place!"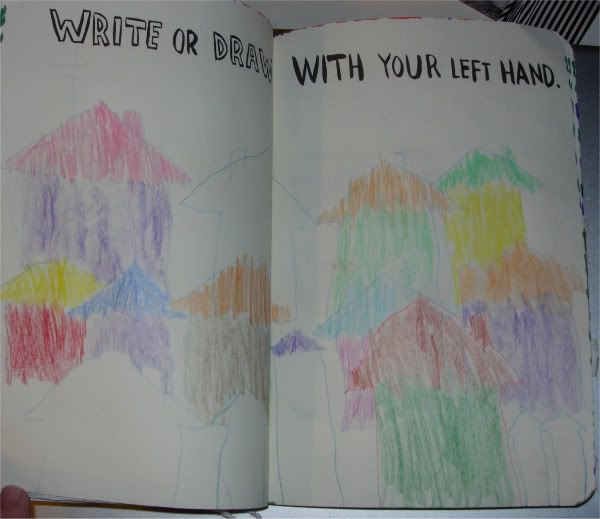 These are supposed to be little houses with chimneys. This page is still evolving, but I wanted to include it now because I didn't have many coloring projects this week.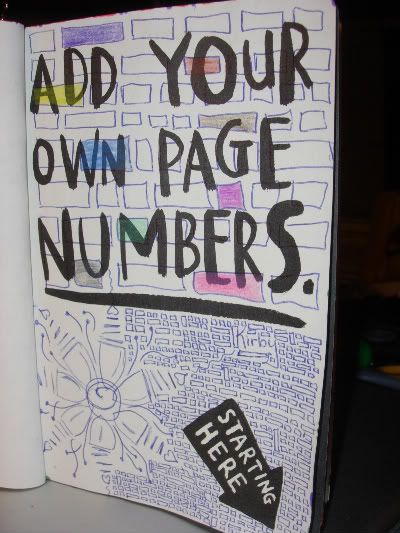 I've been working on this page since the beginning - funny I cut off the page number. I started and ended with 22. I haven't placed a single other page number in the entire book.
These dolls are a cut out from a magazine. I added in the polka dots, if you couldn't tell.
I drank from the funnel a few weeks ago, but forgot to show it - I then let it dry, folded it up and taped it back in the book.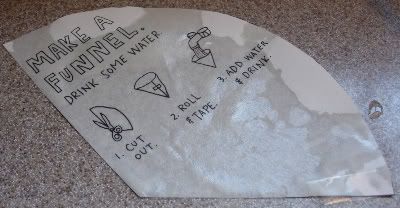 My Previous Wreckages -- All on one page!
HERE
I have to say - as I was looking through them, I have two weeks titled Week 3. Now, that's a wreck!! I won't change it though as it goes right along with going with the flow of creativity, wrecking and letting go.
One of my dear friends,
Bob
(I call her Bob, she calls me Bob - ahhh friendship!) was following along with my journal wreckage and last week she and her daughter just happened to spend a few hours in a bookstore and they just happened to pick up a book for each of them! They immediately came home and started in on their journals. I'm so proud of you Bob! Enjoy!!
I hope you enjoy my journal. I've been so inspired by so many of the other wreckers. Thank you for being a part of this -- and thanks to all of you NOT a part of the group for reading along :) It's great having you!
Have a fabulous weekend!
Kristin
edited to add ***I've got two swaps going on for the Favorite Page(s). I haven't sent out either, nor I have received any. One of my swap partners asked for an additional week, so I agreed! I need to embellish my favorite pages just a little bit more, then they are going in the mail!