This
Thrifty Thursday
(late Wednesday) post is all about going to local events, free events and finding great deals. On this little adventure I spent $40 and got fresh veggies for a week or two, a few pieces of pottery and lunch at the art fair.
Come with me - let me show you my thrifty and beautiful finds. For more Thrifty Thursday participants, please head on over to Leigh's place -
Tales from Bloggeritaville
.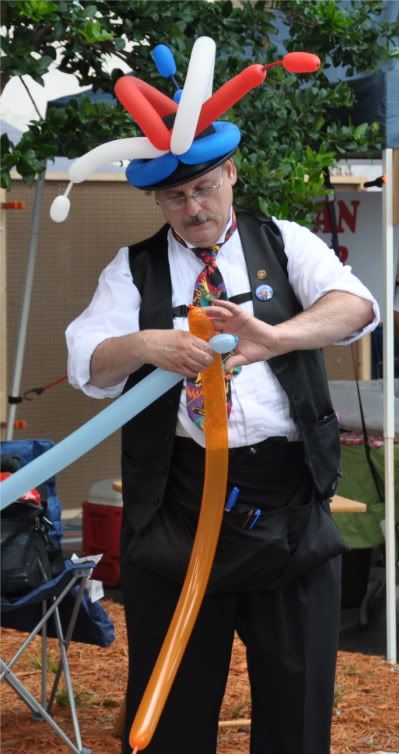 I went back to the Riverside Arts Market on Saturday. Two weeks in a row! (I blogged about it last time -
here
) I thought that since it was the 4th of July it might be festive and possibly even more crowded. Turns out it was not crowded, but it was festive! I really enjoyed it. I bought some British pies (Chicken and mushroom, steak and something lol, pulled pork and a ham and gruyere) that so far have been real good! They are personal sized and perfect for this week when I'm home alone making dinner for one.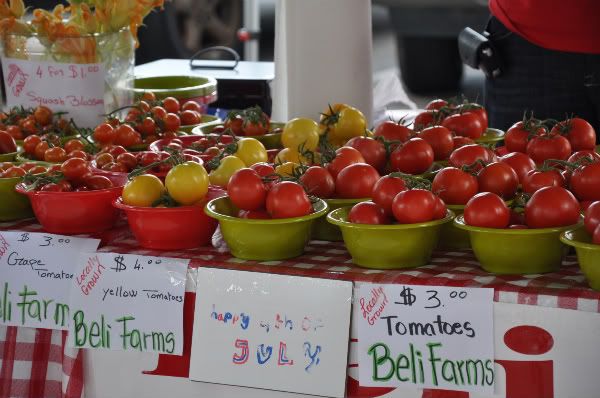 I just love to take pictures of the vegetable tables. The fresh veggies are so beautiful and the way everyone displays them...it's all so symmetrical.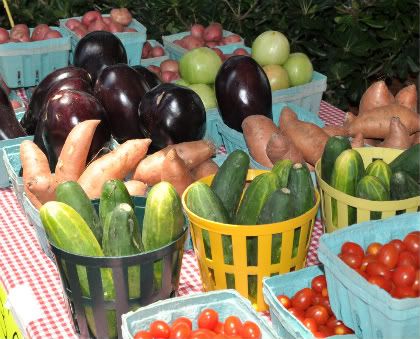 There was such a nice cool breeze blowing off of the water this day and the smell of the ripe tomatoes was so delightful. I always say that the only tomato I'll eat is one that is warm off the vine.
I brought my little rolling crate with me this week so I was able to bring home a lot of veggies for $10.
Cha-ching! Thrifty!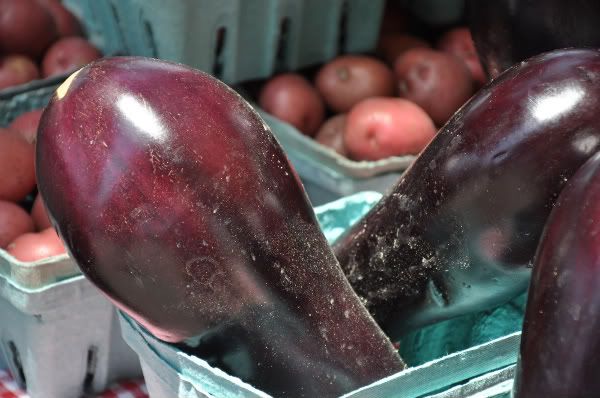 These eggplants are so gorgeous! Just look at the color. I even like the dirt!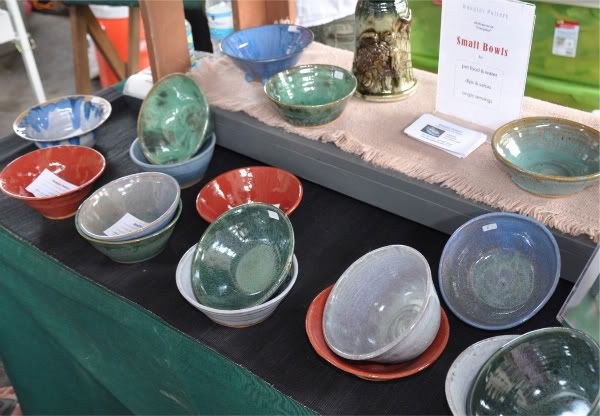 The market is not only food, it's an arts market as well. I saw this booth last week when Tom and I went, but he was cruising through the market and I wasn't able to stop and browse like I wanted, so I passed by. This week, I was alone and I browsed. I also purchased! The bowls were $5 a piece. That's Thrifty!!! They are perfectly sized for small bowl of cereal, a very generous portion of tomato wedges and cottage cheese, and as a serving bowl for salsa. Two of the bowls I purchased will be gifts. That's why I'm not tellin' or showin' which bowls I purchased! sneaky sneaky!
Have I ever showed off my dish cupboard? It's full of pottery bowls. It's what I use most of the time. hmmm, I don't think I have. Well, I'll save that for another day since I'm terribly late for my Wednesday post.
I have to say a BIG Ya-hoo! Leigh had a Marshall's Gift Certificate giveaway in honor of her 20th year of blogging. Well, it seems like I've know her for a few decades lol Her 2nd year of blogging! and I won the gift certificate!! $25 to my new favorite place to shop. I talked about my very first Marshalls experience last week -
Here
. Thank You Thank You Thank You!!! I can't wait to find some more thrifty finds.
Have a great day!
Kristin