Happy Friday! It's time for some
Friday Fragments
.
Thanks to Mrs. 4444 of
Half Past Kissing Time
for getting so many incredible bloggers together for some fun and interesting fragments. Last week I wasn't on my own computer, but this week I am, so watch out! I've got some fragging to do!
*•-:¦:-•:*''''*:•-:¦:-•
First up - I found this horrifying dirty mess under the fridges in my rentals. Now I have vacuumed up down and sideways in those places. I pull out the fridge and mop under it after each tenant. I though that the coils were in the back of the unit, but it was completely sealed up. Then I happened to kick the bottom plastic cover and dust bunnies flew out at me. OH NO! Seriously, I was horrified that I didn't realize the coils were underneath the fridge.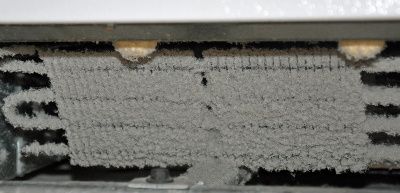 This is a cautionary tale - do not let this happen to you. Vacuum the coils on your fridge. It's not good for the mechanics of the fridge to let it look like this! ugh. I'm hanging my head in shame. Thankfully, I have remedied the situation and all of my condos now have nice clean coils. :)
*•-:¦:-•:*''''*:•-:¦:-•

Sometimes it's the simplest ideas that make a huge difference. I always seem to find interesting things that I want to include in my Friday Fragments posts. I had a draft in blogger where I would add links, but after a few months it just wasn't working for me. I couldn't click on the links easily in draft form so I had to write a description of the link when all I really wanted to do was park the link quickly as a possible idea and come back to it later.
So I put a folder in my bookmark toolbar marked FF. When I see a cool link that I might like to include in a future post, I just drag it to that folder. It's easy to click, it's all in one location. i can easily delete the link once I post it in a FF post and since it's in my toolbar, I see it all the time so I don't forget to use it. I'm now very happy with this solution.
(I have a MAC and I use Firefox as my browser, so this might not be an option for everyone)
*•-:¦:-•:*''''*:•-:¦:-•
I took this cloud photo the other day. I absolutely
had
to - It made me think of a window to the world. If you squint it looks like a perfect little square was cut right out of the clouds :)
*•-:¦:-•:*''''*:•-:¦:-•
Free Printables!!!
I have found some new blogs and some fun printables.
Love Obsess Inspire
posted a fun find called
Parisian Calling Card
s. They are just lovely for writing in your name and phone number and the Eiffel Tower design is truly gorgeous. It printed out with incredible detail. A keeper in my book!
One of my favorite things to say is "What a hoot!" and this little
owl download
is truly a hoot. It's from the
Craftzine
website.
Look at these beautiful floral gift tags (Example below - from the website) at
Eat Drink Chic
. She's even gone so far to make these blank so you can customize your own summery, gifty message.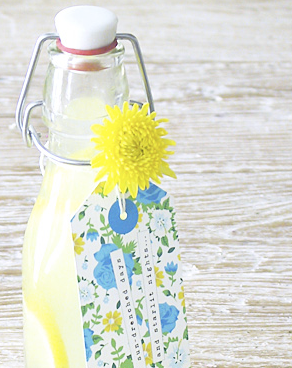 *•-:¦:-•:*''''*:•-:¦:-•
I was one of the featured artists in a beach themed Etsy Treasury the other day called "
The Only Thing Better than Chocolate.
" The photo above, from
Zahner Photography
, was also featured in that same treasury. I just loved all of that coral. I could totally see that photo in my office with the seafoam colored walls. It truly amazes me to see all of the incredible talent over at Etsy. Thanks Zahner Photography for allowing me to feature your photo today.
*•-:¦:-•:*''''*:•-:¦:-•
I posted this late on Thursday so be sure and come back to see who has joined the blog hop on Friday. I just love reading all of the fragments and the list is going to grow.
Have a great day!
Kristin