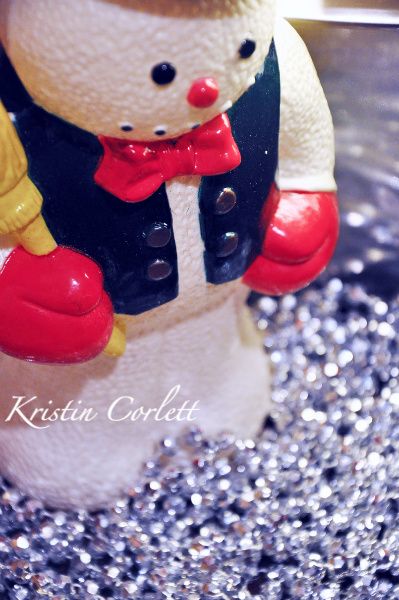 POTD - The Boxer
I've been told several times the past few weeks that I need to have my Christmas cards ready and available this month. You've heard of Christmas in July? I guess this is it!
Here's one of the snowmen that I found last year at an antique shop. The way the photo is cropped he sort of looks like a boxer to me. A boxer with a bow tie.
I'm not sure he's a keeper for a Christmas card, but I do like him for a photo of the day.
Merry Christmas in July!
Kristin