I found this photo through
A Beautiful Mess,
goodness, it's a fun place to hang out. The artist of the snowflake is
Aakash Nihalani,
who he uses tape to create his designs. You can see the short video on how he made the design for the stop sign below.
Next up - Clouds.
I love cloud photos.
I could photograph the ones I see outside my kitchen windows every day.
This guy did!
(Well, not the clouds outside my window)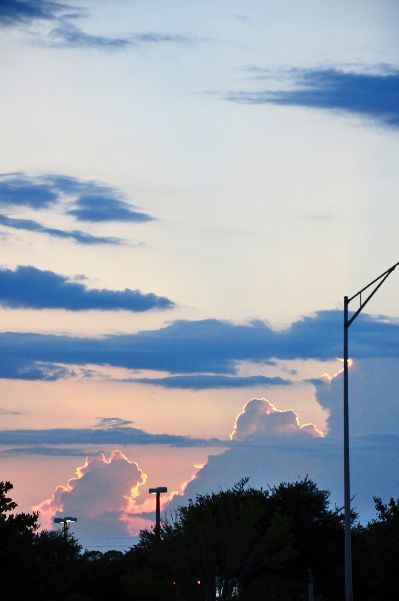 Jacksonville clouds - by Kristin Corlett
I found a fun site today - it's called
Clouds 365
- a project by Kelly DeLay. He wanted a creative everyday project and decided to take a photo or video each day of clouds. He started this project last year on July 1st, 2009, so his first year has commenced, but he's decided to venture on to year two! I love cloud photos and he has a beautiful site.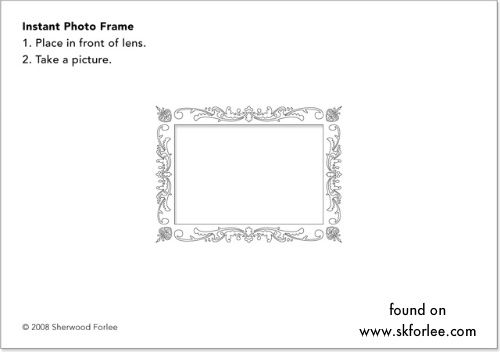 Fun Find!
This is something I want to play with tomorrow.
Absolutely tomorrow.
You can find this on the
Sherwood Forlee
website. I poked around a bit and found a link called
Instant Photo Frame
and this interesting idea popped up on my screen. If you follow that link you will be able to find the free printable. I scaled it down for my blog and added the website to the frame.
I just realized that it is nearly midnight. I've been clicking links and literally playing online all night. I only blogged about three things that I found tonight, but I think I looked at nearly a hundred. I now want to make twenty things tomorrow, but I think I'll print the photo frame and do that one first. I'll show my results on Monday.
Hope you had a wonderful weekend!
Kristin