Hello Friday!
I swear this week just flew by. Wasn't the last Friday Fragments just yesterday?
Thanks to Mrs. 4444 of
Half Past Kissing Time
for getting so many incredible bloggers together for some fun and interesting fragments. She is just a wonderful host. Thank you!!
It's one of my favorite blogging days of the week! I love Fraggin' on Fridays.
*•-:¦:-•:*''''*:•-:¦:-•
On Facebook last month I just kept seeing all of these posts about how so and so is ready for the kids to be out of school. Some folks even mentioned the lazy days of summer. Today when I was at the office supply store and the grocery store, both places had a large section devoted to Back to School. So have you found the lazy days of summer? Are you ready to have the kids back in school? My summer hasn't been lazy, that's for sure. I've been screaming through it like a rollercoaster.
*•-:¦:-•:*''''*:•-:¦:-•
Aren't these just the cutest looking light covers - They are called
Cupcake Lights
because they are made with cupcake liners. I don't make cupcakes, but I have liked all of the beautiful liners that seem to be a growing trend. I found this over on the
Dollar Store Crafts
website.
*•-:¦:-•:*''''*:•-:¦:-•
I read about this branding tip the other day and it's amazing how much sense it makes and it's easy.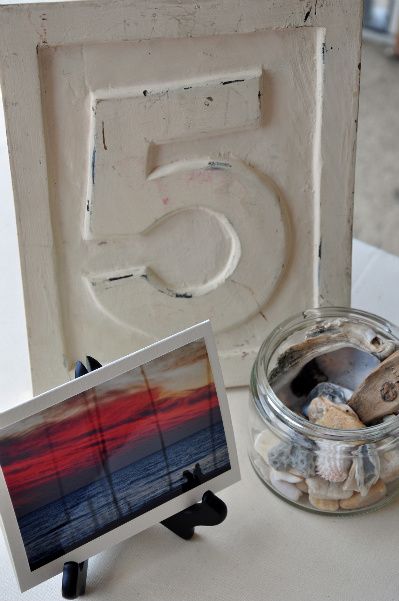 This photo is one of mine, so when I name this piece, the tip is to put my name in with the image name. It helps in branding the photos. You could put your watermark on all of your photos, but in doing a search, the watermark is not searchable. The hope is that the photos will be searchable by name this way.
Here is name of this photo.
2190155-1_Kristin_Corlett
219 is the folder where I can find this photo in my files.
0155 is the actual photo number in that folder.
-1 means that I have resized it for my blog
Kristin_Corlett is me.
I really should have a specific name for this photo like sunset photo with number five and that would be much more descriptive than 2190155, but for most of my photos I'd like to just know where to find them in my files rather than give them fancy names.
So the tip I found to be so helpful is that if you want to brand your photos you need to edit the name of the photo to include your name. It makes me wonder why I didn't think of it a long time ago!
*•-:¦:-•:*''''*:•-:¦:-•
A second tip that goes along with the last one, is to put "Title of photo by Artist name" under each photo in your blog. When people come to your blog through various means they don't always know your name or read your about page. So if you are trying to make a name for yourself, then label your photos.
I have to start doing this again. I may go back and start labeling all of my Photos of the Day.
*•-:¦:-•:*''''*:•-:¦:-•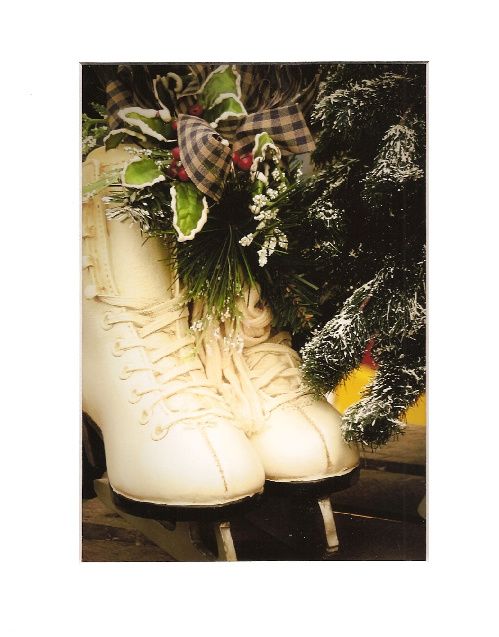 The photo above is by Lisa Ceaser. She's my blogging friend and fellow photographer. She had a giveaway a week or so ago and I won :) I got my choice of any print in her Etsy shop - what a treat!! There were so many wonderful pictures to choose from, but I decided to chose this Christmas print. I put up several Christmas themed photos each year for a few months but my collection is still pretty thin - this will help! Thanks so much Lisa - what a great gift!!
Lisa's blog
*
Lisa's Etsy Shop
*
Lisa Ceaser Photography on Facebook
*•-:¦:-•:*''''*:•-:¦:-•


Have you heard of Blog Trotting? It's a place where you can check out blogs in your area, your state, and even across the world.
It looks like it's a new place as I'm only number 7 in the Florida section. I can guarantee that there are more than 7 bloggers in Florida!
*•-:¦:-•:*''''*:•-:¦:-•
Have you seen these people? It's
Diego Goldberg and his family
. They have taken a picture of themselves once a year on the same day since 1976. It's so cool to see the progression of the family. Go over and take a look,
here
. It's almost all photos, so it's easy :) no additional reading necessary.
*•-:¦:-•:*''''*:•-:¦:-•
I picked up one hundred and forty photos that I wanted to put on cards and turn into Christmas cards for my
Etsy Shop
. They look awful. I think I uploaded the wrong photos. The right pictures, but I don't think I loaded in the ones that were too dark. Ugh. It is truly amazing how the images on the screen can be totally different looking once you print them. Usually the images look incredible when they are printed and I'm just tickled. This was truly a disappointment.
*•-:¦:-•:*''''*:•-:¦:-•
The price of the Amazon Kindle has gone down. It's gone down a lot since I purchased mine. I heard that the Kindle may be no longer necessary since the Kindle app can be downloaded onto the iPhone or the Droid. I really have to disagree. One of the main things about the Kindle that makes it so great is that it is not backlit, so it doesn't hurt your eyes. That feature cannot be replaced by a phone, no matter how great that phone is. I don't want to read my books on a phone. I love my Kindle.
*•-:¦:-•:*''''*:•-:¦:-•
Project Runway starts its newest season next Thursday (the 29th of July) Oh my goodness I am so excited. I just love that show. I need to hear Tim Gunn say "Make it work!" and look down his nose through his glasses. He is such a great character and yet, that's him, not a character.
*•-:¦:-•:*''''*:•-:¦:-•
Thanks for stopping by The Goat :) I have enjoyed having you and I hope that you enjoyed my fragments. Please click on the blog hop below to visit the other fraggers, I know I will!
Kristin