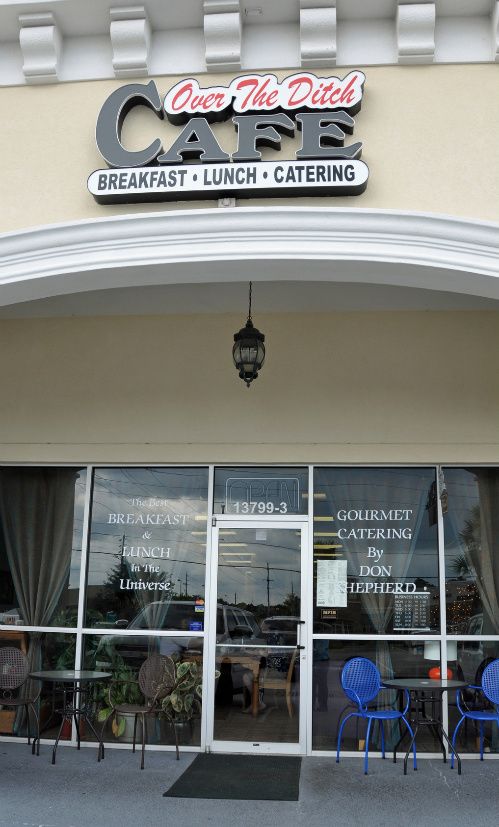 -UPDATE - NOW CLOSED
Over the Ditch Cafe in Jacksonville, FL is a great little place in a strip mall just over the intracoastal waterway (the ditch) on the mainland. My hairstylist was ordering lunch one day when I was in the salon and I was intrigued. I'd never heard of the place. When I was finished in the salon, I went straight to Over the Ditch and ordered a tuna melt, just like my stylist had done earlier. :)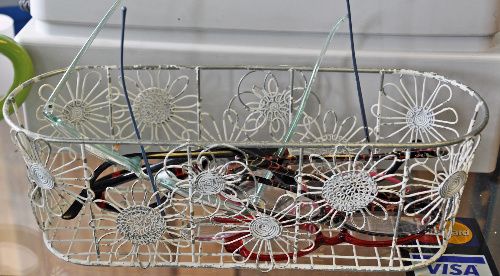 I walked up to the register first, because I was taking my meal to go. I immediately noticed this basket of reading glasses. OH My Goodness, that's a GREAT idea! My husband is forever forgetting his glasses in the car or at home.
When I looked around I realized that every table was different, every table had a different set of placemats and its own unique salt and pepper shaker, too!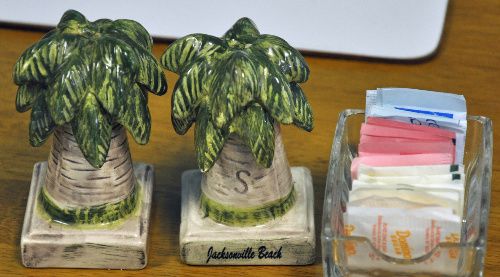 There is just enough quirkiness to make it fun, but not enough to make you feel like you've stepped into a carnival.
The menu had so many wonderful things on it and I plan on taste-testing most of them.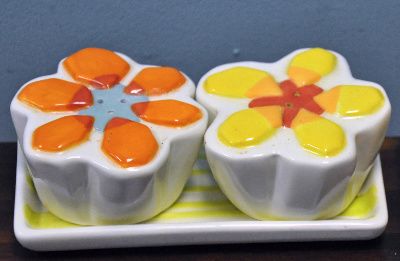 At one point in our lives, my husband and I used to go out every Saturday morning for breakfast. He is a breakfast kind of guy and with my love of bacon I was all too willing to go :) But as with all things in life, things changed...we moved to a new town and our Saturday morning breakfast jaunts came to an end.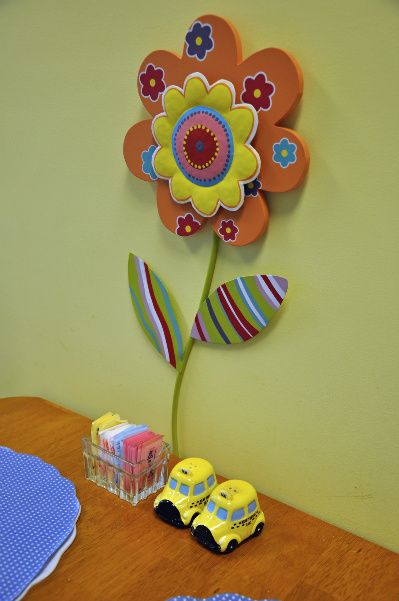 When we moved to Daytona Beach we found a great place close by our home to have breakfast, so we went every few months together - but to be honest, I think my husband went a few times a week!
Looking at the breakfast menu at Over the Ditch, I think we are going to have to make our way over there and try it out. See, I'm already planning it.
But so far, all I've had is this delicious tuna melt.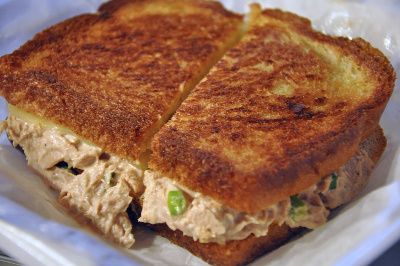 Everything about this sandwich was great. The bread, the tuna, the cheese - yum! I had their coleslaw, too. My husband walked in as I was finishing up one half of my sandwich, so I offered him the other half. He gave it two thumbs up as well.
Over the Ditch Cafe - we'll be back. Save some bacon for me, OK?
Over the Ditch Cafe
13799-3 Beach Blvd
Jacksonville
,
FL
32224
(Across the street from the Target on Hodges and Beach)
Hope you have a wonderful weekend!
Kristin
I decided to write this review because I took so many photos of the interior of the restaurant and I wanted to use them. I also really enjoyed the food! I was not compensated in any way :)