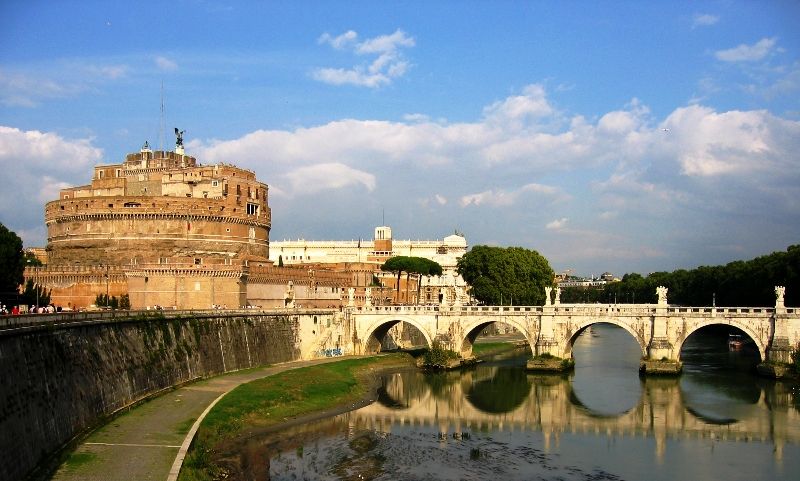 Castel Sant'Angelo -Photo from Google Images
My second day in Rome I ended up going to this wonderful castle with a few others from our group. I can't remember where the other half of our group went, but I love a castle, so I was in this group as soon as it was mentioned. I never did get an exterior shot of Castel Sant'Angelo, so I had to go to Google Images to find one.
What none of us knew was that in order to get inside the main part of the castle, it was a five story hike without rest. It was mostly a ramp that dipped up and down and around in circles. It had already been a long day, so I wasn't at my peak - but we all made it. In fact, I made it all the way to the top, where I could see the entire city. Just fantastic views. I put a lot of those pictures in the slide show below.
Here are two of the sculptures that I wanted to describe in more detail.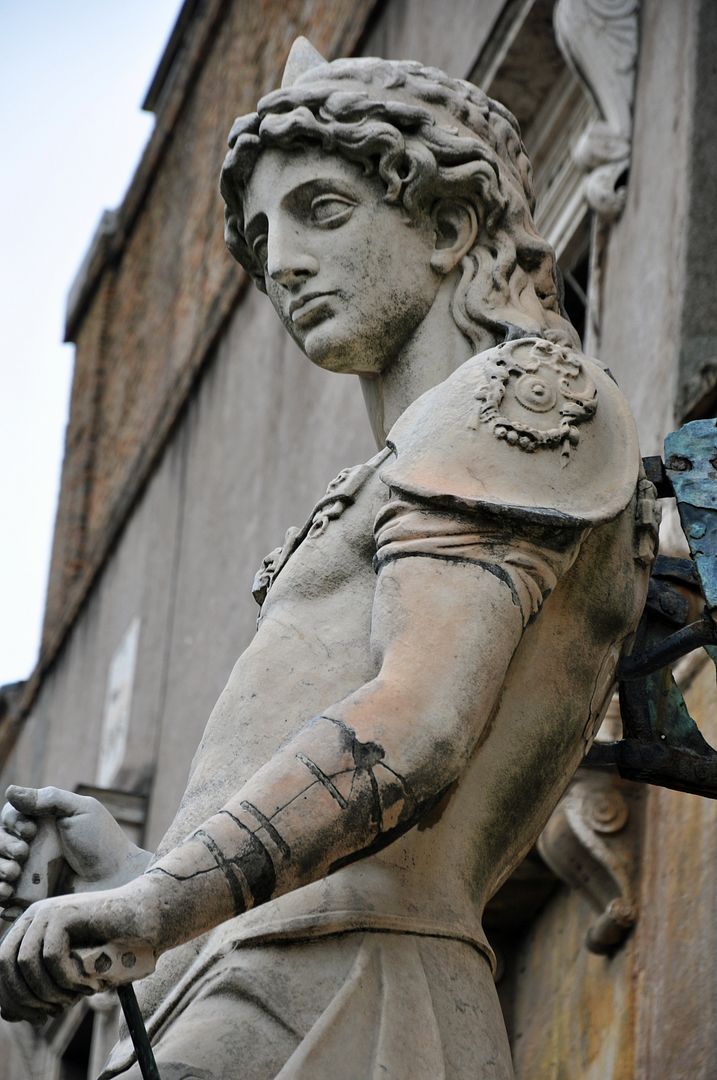 Raffaello da Montelupo (c. 1504/1505 – c. 1566/1567), was a sculptor and architect of the Italian Renaissance, and an apprentice of Michelangelo. He finished this marble sculpture of Saint Michael in 1577 which was to be placed at the very top of the Castle Saint Angelo, but instead was placed in this courtyard.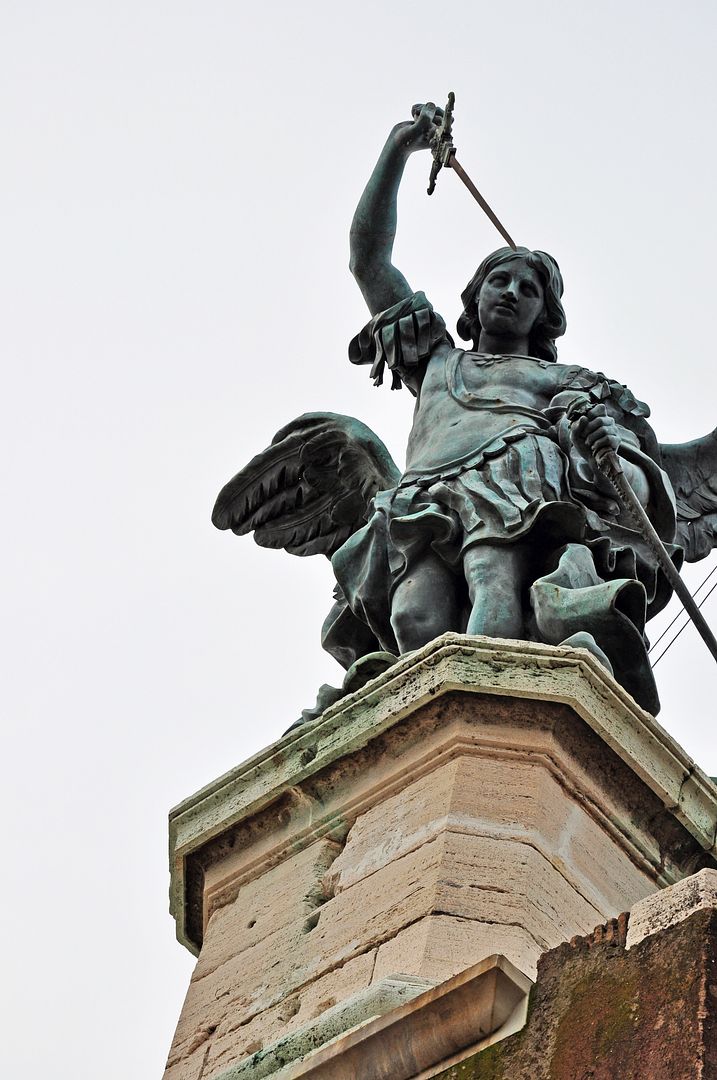 A bronze statue of St. Michael by Flemish sculptor Peter Anton von Verschaffelt. This is the statue that sits atop the Castel Sant'Angelo.
I really enjoyed this castle and all of the views of the city. I'm so happy that I went and kept climbing!
Kristin