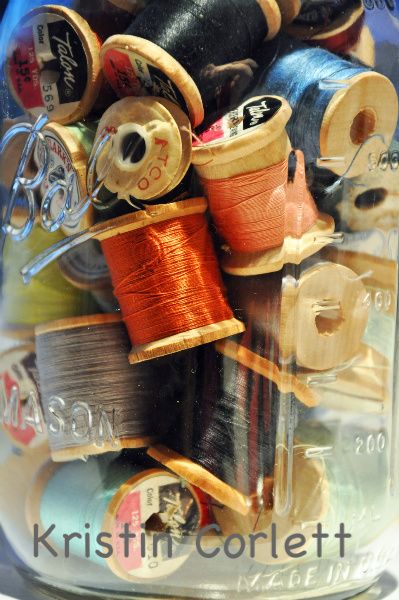 Photo of the Day (POTD) - Thread
It's been about six weeks since I've posted a photo of the day. I kept thinking that I'd start up again tomorrow, but tomorrow never got here. I finally decided, yesterday, that I'd start up again on April Fools Day. No joke though, photo of the day is back.
I'm going to start off showing the Ball jar full of antique spools of thread that
Jennifer
gave me (and another jar to Leigh) when we met up a few weeks back. I hadn't gotten a photo of it the other day when I spoke of the gift, but I finally remembered when we had a nice sunny day and I could set the jar in the window.
Thanks again Jennifer!
Happy POTD!
Happy April First :)
Kristin