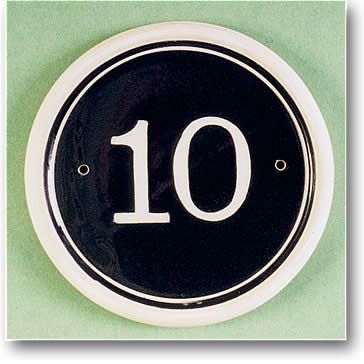 I've been wanting to come up with something fun for today's post and I thought about all of those 10 things posts that I see on other blogs. I don't think I've done a 10 things list, but when I Googled "ten things" to see what some of the topics might be, at the bottom of the first page were a list of ten things that people on my Google Reader have done. That was fun!
One of the lists came from
Unknown Mami
. She talked about 10 things that she's sick of.
Your
Homebased Mom
had a list of the five things her mother taught her.
Putting the
Fun in DysFUNctional
talked about the 10 bloggers that brighten her day.
Dust Bunny Hostage
had a list of ten things that she loves that starts with the letter C.
and several blogs had ten things that made them happy.
I think I'll write about the Ten Things that Make Me Happy because I'm in sort of a giddy mood.
One. Crawling into my own bed after being away for a vacation. I actually giggle!
Two. Seeing the new line of dishtowels at the Trowbridge Shop-Rite in East Lansing, MI. This really makes me happy. Each time I go home to Michigan I find a way to go there to see the new styles.
Three. A beautiful piece of pottery. I have a round decorative piece next to my sink that Tom and I got as a wedding gift. I love it.
Four. Tile. Tile makes me happy. I love retro tiles, new glass tiles, tumbled marble tiles and hand made tiles from craftspeople around the country, among thousands of other styles. When I see a lovely tile job in someones house I audibly gasp at the beauty.
Five. A brand new pair of white tennis shoes. Oh, that makes me so incredibly happy.
Six. Seeing a letter or a card addressed to me in the mailbox. (The kind that aren't from fake friends, like the local Realtor's office or the condo association!)
Seven. Having someone pay me a compliment. Sometimes it's hard to accept the compliment, but having someone tell you you've done a good job or they like a photograph you've taken or that your phone call made their day - those make me feel 10 feet tall.
Eight. Cleaning products. There are very few cleaning products that fit into this "make me happy" category as I am truly choosy.
Nine. My MAC laptop. Oh goodness, I can't even begin to talk about how much this little silver rectangle has made me happy.
Ten. Seeing something that is unique that I can photograph. The Joe Motel is one of those things. I was just driving down the road when I saw the place. My heart started fluttering and I was overcome with joy - that was a very happy moment. I get many of those moments these days, now that I have a camera with me all the time.
My family and friends also make me incredibly happy, but I figured that was assumed :)
Have a Wonderful and Happy Weekend!
Kristin