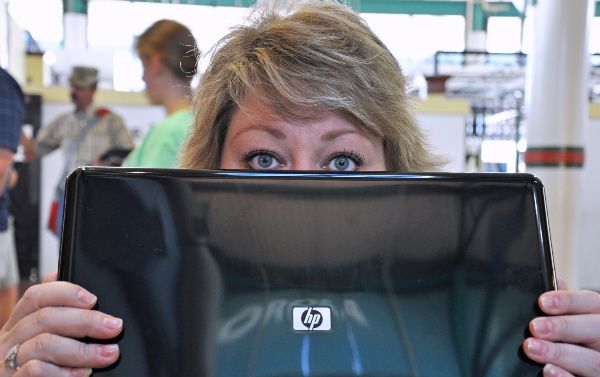 POTD - Donate Life
Lori, shown peeking behind her computer, was one of the many volunteers that helped with the Donate Life event at Jacksonville Landing this weekend. Her brother was an organ donor and when he passed two years ago, he was able to help several individuals. One of his organs went to one of my tenants and that started the bonds of friendship between three people who would have never met otherwise.
I love you Aunt Jean!*
Enjoy!
Kristin
*Lori's Aunt Jean went on our trip to Rome and now it's just something I say when I see Lori, but I do love Aunt Jean! She's a hoot.